Romance Scammer -
Henry Silva
-
[email protected]
Facebook profile -
https://www.facebook.com/profile.php?id=100011820465103
Telephone number used -
+2347085087594
i must confess
youre so beautiful
your husband must be really lucky to have a kind of pretty woman like you as his wife
are you there

oh okay, what happened in your last relationship?

i believe age is nothing but a number
i am 7 years single
she left me for the father of her kid
since then i decided i was not gonna have anything to do with any woman in my life again until my friend talked to me and encouraged me to move on
he told me that isnt the end of the road
why havent you been married?
dont you want to get married or what?oh that's bad

well i guess your man was really stupid for letting go of you
you do not have to get married to be happy with this man was 30 years together

when there are many men out there looking for a kind of beautiful shining princess like you to make their wife
oh okay



i work for the US army and right now i am presently deployed to Niger Delta as an under cover agent on a united nations peace keeping mission in the Western part of Africa
had a serious accident when I was 20 years old and can not get

oh im so sorry
oh, this nasty war never ends

if things work out well with us, if you dont mind, we can adopt or we can be by ourselves and i promise to always be there for you
i cant wait to leave here
this place is like hell
we wait, what time brings, now must go, diaper change and lunch is now off, am here again tonight

oh okay, i believe God made the man primarily to provide the income and the protection for the home and the family, and i think that the woman is made to control and guide the matters of the house but each partner can help the other in their family responsibilities
do you smoke, drink or do drugs?
oh, you have to help in the household

Did you get my email yesterday love?
Yes, and I cried, because it was written with so much love

I love you so much baby and I can't wait to hold you in my arms and kiss and caress you sweetie and make sweet love to you
how much money should I send you

The leave form is $1750
Baby, please and please, be careful when you get to wherever you wanna send the money, remember I am here on a secret mission as an under cover agent, you might get me in trouble if you talk to anyone about me and I am being reported
I suggest you just go to a Walmart outlet near you and use their money gram to send to me
promise me I won't regret my actions sweetie
I no say something, but I can only transfer my banking account, because it is my business account, my personal account, I can bring anything, since I bought a new kitchen and tylers room
Dear Sweetheart

You brought love and laughter to my empty, sad, and boring life. My
heart had known only emptiness until the day you came and filled my
heart to overflowing with your jovial ways. Your sense of humor has
turned my frown into a smile. You taught me how to love again, you
taught me to give and receive love by trusting in you and believing.
You taught me to go to the extra mile. And though there are miles
between us, I never stop thinking of you, you have brought a change
into my life and my heart is forever yours. I can never forget you, or
keep thoughts you out of my mind. Thoughts of you warm my heart. You
complete me, you are everything my heart desire.

Loving you always,
Dear Sweetheart,

From the day we met online, I knew that you would hold my heart in your hands.
You completely own me and every part of me. When I think of you, my
heart is so full of love and passion for you that I can hardly contain
myself. I think of spending every minute of everyday with you and
holding you so close to me. Whenever you think of me, please, know
that no matter how many miles separate us or how much our lives comes between us, you will always be the love of my life and I will never love
anyone as much again. I thank God everyday for letting me meet you and
for you falling in love with me because I know that it would never be
as perfect any other way. I love you with all that I am.

Love always,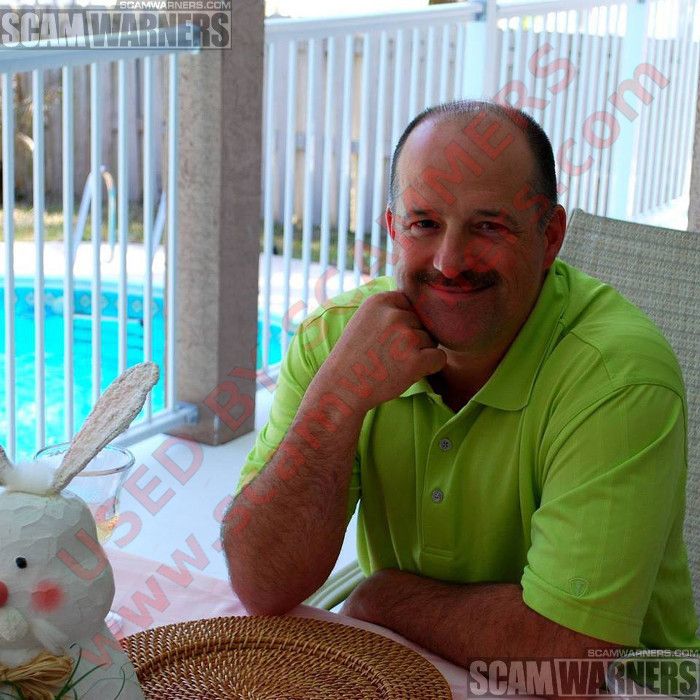 Please do not tell scammers that they are listed here - it will take them seconds to change their fake details and their new details will not be listed for any future victims to find.