From:
Katia Ekaterinusha
-
[email protected]
Reply-To:
Katia Ekaterinusha
-
ekaterina[email protected]
Hicharming unknown! I think that you are searching for new and attractive connections. At us with you have much in common, I am also looking of new durable acquaintances with a interesting man. I will try to be a good couple for you. Some information about me: My name is Katia. I'm not too young girl, but in full blossom. NowCurrently} I'm sing and I want to start a new relationships, I'm at point for it to devote all of me. I'm a joyous person I promise to not allow you get bored and shell try to sugarcoat your living. I like to experiment, I hate constraints and enjoy life in all its colors. Unfortunately, out of a loving ardent person., my life is not adequate. Therefore I am emailing you. Please write me about yourself, about your pastime and values and life-styles. I would like to learn you better. Write to me at my personal address. I am looking forward to your messages. Happy Valentine's Day. Your new girl Katushechka,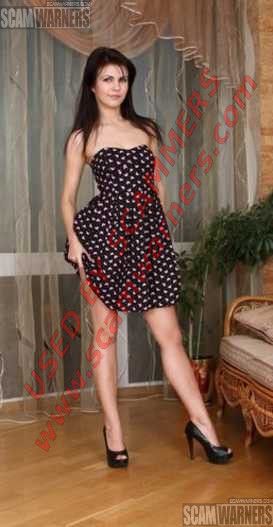 Please do not tell scammers that they are listed here - it will take them seconds to change their fake details and their new details will not be listed for any future victims to find.