https://devoted.singles/en/users/Williams20susanATg
Williams20susanATg
36, Woman, Single
Indiana, United States
Looks for: Man
28 - 42 years
Long-term dating, Short-term dating, Friendship
My self-introduction

I'm Susan Garrett Williams by name am 37, i am the only Child of my parents, I was born on brought up in West Virginia but i live with my uncle in Indiana Fort Wayne, 5'9 tall, weight 188 lbs,eyes_hazel and my hair is black i have two daughter Jessica and Carolyn, I'm into Real Estate and House for Sale...I was once married before but i lost my husband about two years ago on his wall going to work he have a car accident but am now single with two bless daughter..You can hit me up on here

Text m 6812142622

OR you hit me up on Gmail Hangout

[email protected]

thanks you so much
My favourite outdoor activities are
I love any resturant that serve good healthy foods and where a very good band is playing... I love resturants with romantic settings where we can look into each others eyes and feel that special connection. I also love candlelite romantic dinners.
My favourite indoor activities are
I like healthy foods such as a good seafood salad I love the color blues. I like to snuggle when it rains or read a good book, shopping at a large mall, reading any of the self-help books, listening to romantic music or 60's music, and exercising.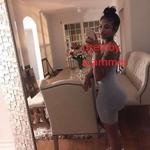 Phone Number (681) 214-2622 is Valid VoIP
Location: FAIRMONT/CLARKSBURG, West Virginia