DEREK COLE
Liar and romance scammer.
Mail address used
[email protected]
Claims;
Business trip in Africa - self employed importer - 38 years old - born in Bahamas, but lives Palm Beach California USA - Parents dead - has child 7 years old.
Phone number +447035915478
Note =4470 is a UK redirect service to any cellphone worldwide and favoured by scammers

This scammer is using stolen photographs from "focus hawaii" model site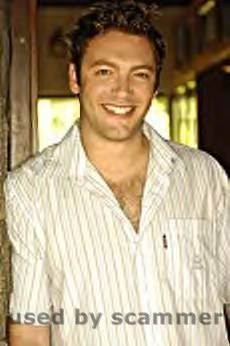 Mails;
Hi! Hmmm... there's so much I'd like to write, but since I'm sure you have a life I'll keep it short. I am a really down-to-earth man who has lots of love to give.well i am Born and Raised in the Bahamas, Lost my parents while i was 11yrs old through a Motor accident in, Although I haven't had successful relationships in the past, I know what I am looking for in a permanent commitment.I am a really down-to-earth man who has lots of love to give.well i am Born and Raised in the Bahamas, Lost my parents while i was 11yrs old through a Motor accident in Paris, Bahamas, Although I haven't had successful relationships in the past, I know what I am looking for in a permanent commitment. People focus so much on the physical or financial attributes of a person that the fail to think about their lives with that person, 10...20..30 years down the road. For me, it is all about how the person makes me feel inside. Looks fade, money is spent (you never know when either of those things will be exhausted), but who you are on the inside never dies. That's what I look for in a mate. Hmmm...what else? I am respectful to everyone, so I expect the same in return. I love dogs. I lost my 13 year old German shepherd recently. I eventually would like to get another one, but it's a bit hard to replace such a perfect dog. I volunteer my time to teach children on the weekends. I love it. I wish I could do more of it. I love to travel. I love meeting people from different countries. Although I am only fluent in one language,

My personality

• I like to play the following sports: Golf, Tennis.
• I like to exercise: Daily.
• My exercise regime consists of: Cycling, Swimming.
• I like the following outdoor activities: Fishing / Hunting.
• I consider myself artistic, and I like: Designing.
• I like to watch these sporting events: Football.
• I have the following pets: Dog.

My education and career

• I attended high school in California.
• I attended college in California.
• My current occupation is: Self-Employed.
Hello
I am Derick by Name. Am new to this online ,I just registered about few days now,did this on line thing work for you? Have you met anyone special?
I will like to know more about you and hope things work out for us. Am looking for a woman to make me happy again and be there for me always while I will do the same back to her. I do believe in friendship first ,that will make us know each other more better .
its quite unfortunate that I am presently in Africa on a business trip right now,but I am going to be back very soon because, I only have few more time to spend here....

Actually am self employed, I buy fabrics and attire materials from Africa and import them to the States for sales...
I am going to tell you a little info about me and some of the things I'm into, so let me get more personal about myself. Well I am 38years old, I'm Currently in Nigeria on a business trip with my only child.. he is 7yrs old, I was born in Bahamas.... but Moved to Palm Beach California quite a Long ago. I stayed with my parents for 11yrs, but unfortunately I lost them in a car wreck when I was 11yrs old and my grandmother raised me up since then, that's why I Cherish my grandmother so much. I would have to say that my best overall quality is just simply my personality. I can say that I don't know too many people if there is any that do not really like me. I attribute most of that to my parents because I think they did a pretty good job with me. Of course I would hope so being that I am the first and only child. My Parents are from Bahamas.. It's so painful that I lost my parents but I still thank God for the position I am now and will always thank God cos He's always there for me. I am just a really nice person who will help anyone who needs my help. I could go on, but you may think that I am some kind of crazy guy.i am very fun to be with,i am easy going,passionate and Open Minded,i basically Joined the site to see if there are still reliable men out there,I know there are lots of different people
out there on the site,some are worth to be Trust and Loved why some are not worth it..but all I just want you to know is that I am a Polite gentleman who has lots to offer but I am only willing to give my love to the right woman who wins my heart

I am looking for a passionate,Loyal,Caring,Honest,Open minded,Humble,Fun to be with,Easy going,Loving,Trustworthy and God Fearing woman who is ready to love,Cos I want to start a new family,I will move with her and stay with her if things workout between Us.I want a woman that I cant Live without not a woman that I can live with,a woman that is willing to start new things.

Here we go. Let me know of one of your most embarrassing moments that you have had. It doesn't have to be the most just one. Oh and maybe some info on yourself as well. Talk to you later.I will send some of my pictures in next email.Bye for now.
Hello.
Thanks for getting in touch with me ...I am very willing to meet with you one day so that we can talk more in person.......I am a cool and shy guy.I hate cheating and lying and fighting ...my ex wife cheated on me so since then I have to be single and I love to meet someone that is honest,open minded,caring, romantic and I love to meet someone special OK..

I will love to meet someone cool and caring person trustworthy..honest and cool person that can take care of me and I will be with her till the rest of my life and I will be caring and lovely to her if you only she can promise not to cheat on me OK..

I was married for 11 years baby.

I was divorce 2 years ago with my ex wife Caught her with another man on mybed since then it hard for me to trust a women Because I have been cheated a lot by most women.

All women I met since then they just want to have sex with me not in a relationship and i don't need that baby I need someone that will stickwith me for the rest of my life not someone that will cheat on me again that's
why I have been single for 2 years now and I have one son that lives with me in the States, and he's 7 years old .I attend baptist church i believe in God and i do attend church regularly

My favorite physical activities: Basketball, Dancing,swimming,listening to music, Jogging/Running

My favorite food(s): American, Chinese/Dim Sum, Fast Food/Pizza, Japanese/Sushi

My favorite music: Blues, Disco, Hard Rock & Metal, Jazz, Soul/R&B

Favorite Color & Flower Blue Color... Rose Flower

I hate to be cheat and fighting and disobey .I love to meet good person and trustworthy honest ,caring good person and I will care for her and she will also do that .. As at now I am in west Africa on business trip so I will be back as soon as possible to the States so we can meet you in person ..

About my last relationship..
My ex wife was having sex with my best friend going to check back while I forgot something at home, I saw both my best friend and ex in my room, on my bed having sex with each other and I fated and I was rushed to the hospital that was so painful But I have to forget about it and start a new life.and this is one of my most embarrassing Moment.

And Remember that I'm Out of the States right for a Business trip, I will be backto the States Next Month.
What I need is someone that's honest and caring woman that will stick with me forthe rest of my life. I will wait to hear from you as soon u get my mail ok.
How are you doing? thanks for getting in touch,...Well am looking for a caring,honest,trustworthy woman that will love,respect and be faithful to me with all sincerity,so have you got all that? That really matters to me a lot because I have been through a lot and have had both bad and good sides of relationship,so I know and I wanna be sure, because I don't wanna get hurt anymore...Am seeking for a very serious relationship,not here to play games..Hope you know what am saying, i will return home as soon as am done with the job am having but it would soon be done so i can come home from this trip safely and sound am from CA Los Angles my son's name is Dennis my favorite it tv show is opera Winfrey Talk to you soon..
What a good response to the questions.I adore you and I am opening my heart to you.Just need you to be ease with it.I feel so safe and secure in you.Can you be the woman you have illustrated in your written,I hope you can.Since the question is reciprocal,my answers are below here:

What do you do for a living?

I Buy Fabrics and sell it in the state

What do you seek for in a relationship?

I seek trust,honesty,understanding,sincerity,love and sharing,sharing the good times and bad times together with no fear of what the world might put upon us.

What sort of relationship you seek for?

Well,well, the relationship I want is one to be build on the solid foundation which is love and trust,I do believe with this 2 ingredients of relationship,so woman relationships has come to success unlike ones built on falses and pretenses.

What are the basic qualities you seek for in a Lady?

The basic qualities are Honesty,Love,Trust.

What interests you?

Wow,God interest me,all the things he has created interest me,the nature really do.

You ever been married?

Yes I 'm Divorce 2 now.

Got kids?

I Have i son living with his mom in Canada

What do you do for fun?

I like playing basketball,playing billiards,swimming,dancing,writing,reading,watching movies and cinemas

Do you like public intimacy?

Public intimacy is my thing.I miss that though.I like to held and to walk while holding hand still,it's fun I guess.

How long have you been single?

Been single for about 2 years back.

What's being single like?

Being single is the dullest and lonely thing that has ever happened to me.

How do you treat your Lady?

I treat Her with respect,loyalty,adore Her,treat Her like the Queen.

Why do you need a Lady?

I need a Lady because I feel 2 people can make things worthwhile .it's always good to have a shoulder to lean on.

Can you love this Lady?

Yeah,most definitely,I will love Her.

What is love to you?

Love to me is everything,everything that has made up this world is love.

Would you hit your Lady for any reasons?

I won't do that,I will rather discuss it over than fighting.
I hope I have answered the Questions to your satisfaction and if not bring on more.
Last edited by
The Enchantress
on Sun Jul 04, 2010 12:57 pm, edited 1 time in total.
Photos - are scammers using yours?
click here
Are you falling for a love scammer?
click here
Never send money by Western Union/Moneygram.
Never give personal information.
Online anyone can claim to be anyone, any age and from anywhere.