AU 49
Liar and romance scammer.
Yahoo messenger user name greja28
Mail address used
[email protected]
Scammer on Match.com.
49-year-old man
Gabbin, Western Australia, Australia
Seeking: women 43 to 60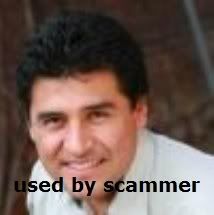 Mail;
Thank you very much for the wonderful email. I must admit, I was looking anxiously to hearing from you. Your profile really matches to mine in so many directions which really intrigues me.

How are you doing today? I bet everything is moving on well and systematically as planned. Your smile in that dress alone captured me in the first place, before the entire profile boosted my interest in you. You are definitely the kind of woman I've been looking for all these years....

!!Am usually via Yahoo Messenger and my id is greja28 add me and let chat there ok...bye

About Me and Who I'm Looking For:

i guess the best way to describe myself is that I'm a nice man who is considerate and respectful of other people's feelings..I am a fun-loving person and a true and loyal friend I have a big heart and even though it's been bruised a few times I know that it will find the love and care it deserves...am compassionate, a great listener, open minded, socially conscious, honest, spontaneous, individual who loves conversations, traveling, although quiet times are important to me as well. I enjoy cooking but it's much more fun to cook for two. I also love to entertain and would hope that you enjoy that as well.Good conversations and a great sense of humor are of the utmost importance, I am not into the bar scene.. I do not want anything complicated. If we're both on the same page, we will have great chemistry and share wonderful times together and not afraid to show my emotions i believed not only in what a woman look like but your heart determine whom you really are, cause i want a real and serious relationship with the right woman, am not in for Games. I'm a family man, who thinks it's more important to come home and spend quality time with the family instead of hanging out at the bar...I'm your typical down-to-earth man, always trusting people with respect and honesty.. When I go out, Everybody knows it, and everybody wants to join.. For me a perfect date is a long evening of fun...thanks very much for reading me profile..
Photos - are scammers using yours?
click here
Are you falling for a love scammer?
click here
Never send money by Western Union/Moneygram.
Never give personal information.
Online anyone can claim to be anyone, any age and from anywhere.