Possible translation scam, given she tells me she comes from Cheboksary.
I am glad that you wrote to me.
I am waiting for your letter.
I do not know how to begin acquaintance, and that about me to tell.
But I think that we can learn about one another a lot, and our communication will be pleasant.
I would like, what would you have sent more of their photos and answered my questions sincerely.
I love the sincerity and truth.
Whichever it was not.
I'll wait for your letter with impatience.
Your new friend Natalie
Total disregard for reading or answering any questions,
Hi, my new friend Clair
I am pleased to receive your letter.
I thought that you write to me or not write, and waited eagerly your
Letter.
And I am happy when I received the letter.
I first read on the Internet, I looked at the profile that I gave to the
Dating site and saw you.
And you decided to write.
I hope that you understand my first message.
My name is Natalia.
I am 26 years old, I have never been married.
I have a calm nature, live in the apartment of his mother.
My city name Cheboksary.
My republic called Chuvashiya.
In addition to my mother, grandmother and girlfriend have no relatives persons.
His father, I never saw his mother and said nothing about it.
Whom you work?
I am a nurse in our hospital.
I love my job.
I do not know what else to tell about myself.
You can tell more about themselves?
I want to know a lot about you.
Why have you decided to get acquainted on the Internet?
What are you looking for in a girl?
What is your character?
How do you like to rest?
I will be happy to answer your questions.
Ask and I shall tell about myself.
I just do not know what else to tell.
What do you interested?
I hope that you write to me tomorrow.
I hope that tomorrow I will come to the Internet cafe and get your message and your new photo.
You send it to me your new photo?
I will wait.
Your new friend Natalia!
Headers
Received: by 10.142.161.13 with SMTP id j13cs169279wfe;

Thu, 5 Nov 2009 06:20:20 -0800 (PST)

Received: by xxxxxxx with SMTP id y18mr3051235bkb.137.1257430816962;

Thu, 05 Nov 2009 06:20:16 -0800 (PST)

Return-Path: <

[email protected]

>

Received: from fg-out-1718.Google.com (fg-out-1718.Google.com [72.14.220.154])

By mx.Google.com with ESMTP id 19si4162545fxm.17.2009.11.05.06.20.14;

Thu, 05 Nov 2009 06:20:15 -0800 (PST)

Received-SPF: pass (Google.com: domain of

[email protected]

designates 72.14.220.154 as permitted sender) client-IP=72.14.220.154;

Authentication-Results: mx.Google.com; spf=pass (Google.com: domain of

[email protected]

designates 72.14.220.154 as permitted sender)

[email protected]

; dkim=pass (test mode)

[email protected]

.com

Received: by fg-out-1718.Google.com with SMTP id d23so44614fga.6

For <

[email protected]

>; Thu, 05 Nov 2009 06:20:14 -0800 (PST)

DKIM-Signature: v=1; a=rsa-sha256; c=relaxed/relaxed;

d=gmail.com; s=gamma;

h=domainkey-signature:received:received:date:from:x-mailer:reply-to

-priority:message-id:to:subject:in-reply-to:references

:mime-version:content-type;

bh=

Removed domain key

DomainKey-Signature: a=rsa-sha1; c=nofws;

d=gmail.com; s=gamma;

h=date:from:x-mailer:reply-to:x-priority:message-id:to:subject

:in-reply-to:references:mime-version:content-type;

b=

Removed domain key

Received: by 10.204.162.143 with SMTP id v15mr3121528bkx.50.1257430813930;

Thu, 05 Nov 2009 06:20:13 -0800 (PST)

Return-Path: <

[email protected]

>

Received: from localhost ([188.187.131.59])

By mx.Google.com with ESMTPS id 13sm1983374fks.20.2009.11.05.06.19.39

(version=SSLv3 cipher=OTHER);

Thu, 05 Nov 2009 06:20:10 -0800 (PST)

Date: Thu, 5 Nov 2009 17:12:23 +0300

From: natalaskirt <

[email protected]

>

X-Mailer:

The Bat! (v3.0) Professional

Reply-To: natalaskirt <

[email protected]

>

X-Priority: 3 (Normal)

Message-ID: <

[email protected]

>

To: x <

[email protected]

>

Subject: Hi, my new friend Clair!

In-Reply-To: <

[email protected]

>

References: <

[email protected]

>

<

[email protected]

>

MIME-Version: 1.0

Content-Type: multipart/mixed;

Boundary="----------9616C11A09F404"

------------9616C11A09F404

Content-Type: text/plain; charset=us-ASCII

Content-Transfer-Encoding: 7bit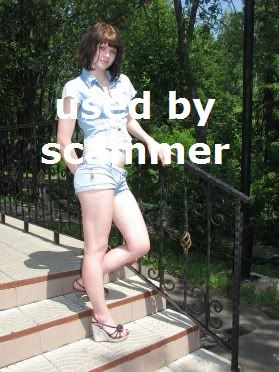 Changed to water marked pictures - Ralph