MARIYA DOLGUSHEVA
Liar and romance scammer
Aka Maria
Claims 25 years old, dob 10th October 1984, living in Krasnodar, Russia
Mail address used
[email protected]
X-Mailer: The Bat! (v3.51.10) Professional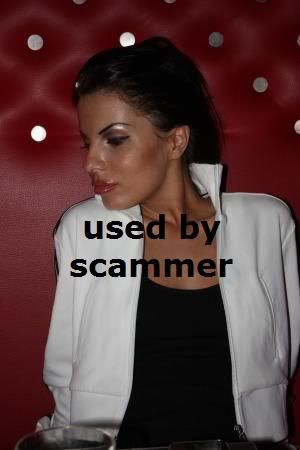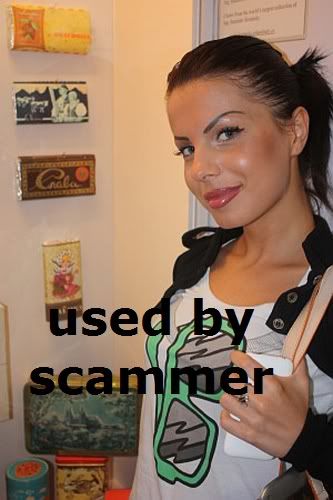 Mails;
Hello xxxxx!

I am very glad, to begin dialogue with you. And so it is pleasant to me to get acquainted with such pleasant person, as you. I think, that we can find the general themes and our acquaintance will be pleasant for both of us. When I have seen your profile you have involved at once with something me in you. I wish to get acquainted with you more close. My name is Maria. To me of 25 years. I live in such country which name Russia.

Our country very huge and to you it will be difficult to find probably on a card such city, as Krasnodar. But if you try, can find it. If you write me that to me also it will be pleasant to learn about you and about your city. I work as the seller in clothes shop. My work very much is pleasant to me. The friend here works For me and to me it is very pleasant.

We communicate every day and we can help each other with work. From languages I know only Russian and English. But at once I will tell that my English not so it is good and consequently at once I apologise, if I write to you incorrectly. Ok? Now I will tell to you about the character. As you have already understood by my first words I am the romantic girl. I despise lie and insincerity. For me it is always very pleasant to communicate openly, without secrets and lie.

Now I will try to tell to you a little about my appearance though you will see much from my photo which I will send you. My growth of 172 centimetres. My weight of 52 kgs. My figure harmonous. Tell to me in the letter on your impression. Also I want that have told about myself, about your work? Except work at leisure I have a small hobby. I very much like to read books. In the house library I have read already all books when studied in 8 class.

But after already so much time, my passion to books has not decreased at all. To me it delivers weight of pleasant emotions, for me there is no more pleasantly a rest, than to esteem the book. Earlier I read a lot of fiction, encyclopaedias. But now at me more and more gravitation to romanticism, to various novels. Tell you like to read books?

Also I love pets. I have a favourite dog whom call Matros. When I am houses he on a step does not leave me and constantly rubs about my feet. And when I read it jumps on my knees and so lays until while I will not rise.

I will well finish the letter and I will look forward to hearing from you very much. Do not forget to write to me! I very much would like to know about you as much as possible!

Yours faithfully Maria from Russia!
Hello my future husband xxxxx!!!

Thanks for your gentle and very kind letter. I feel, that it is filled by kindness and tenderness. I am so glad, that you wish to meet me.I feel, that this meeting will turn my life absolutly other party. Not only mine... I think, that you will feel also as in other relation. Already now I understand, that you and your letters are very deep in my heart! I am very happy, that you with me, even here I feel you!

The idea of rather our meeting supports me very much. xxxxx, I cannot still believe, that you have appeared in my life...I very much, am very grateful to destiny, that it has presented you to me!!!You very much mean for me. I am glad, that soon we will together!!! Remaining very much the few time. After that nobody will prevent our meeting. Moscow... The Plane... And you will meet me at your airport. A kiss, embraces, pleasure and happiness tears! Every day, every minute xxxxx, I think of it.I think of us. It gives to me many positive emotions.

Our correspondence has brought new sense in my usual and simple life. My love, I has just come from travel company.And to me have told, that it would be necessary for me for this purpose, that I have visited you, in your country. To me informed, that the visa is necessary for me, and it will not be necessary to make superfluous charges in Moscow. Nevertheless it will be necessary for me, the passport for a trip abroad and insurance. Registration of all documents borrows, to me 6 days have told approximately. After that I can arrive to you.Thus we will soon see each other and our dream of our meeting will be a reality.

I should buy two tickets. One to you another back to Russia.I should exploit services of the company of the plane Aeroflot.I will ask, how many to me it will cost. They have told to me,that all official registration of papers together with tickets all will approximately cost 898,40 euros. Cost of the ticket 453,40 euros, cost of the visa 250 euros, 75 euros consulargathering and 120 euros cost of all other documents necessary for a trip to your country.

My love, it certainly very much has upset me. After all I have money whichwill suffice only for registration of necessary documents and the visa.As a result at me is not present enough many 453,40 euros for ticket purchase.It is valid very big sum for me and as I think for you. Whether I want you, can know to help me with it and how? We are in the various countries and transfer of money for between us it also a problem. Tomorrow I will go to operate bank, to study all details about it. I am very glad, that now all have begun clearly for both of us. We precisely know, that we wish to meet each other. And our meeting soon happens. I very much hope to study you better.

xxxxx while I know you only through letters...But soon we study very much about each other on the other hand.The meeting face to face will help us. I very much would like you to see fast, your friends, your city. I very much wish to know all connected with you. I hope, that you will allow me to see and study all important for you. I wish to touch you, to go with you holding for your hand...

Yes, yes xxxxx!! I wish to be with you!!!!I feel, I am assured you, that the person whom I searched for all life.I love you and I feel your love. And it so is pleasant andIt is joyful, that you have such fine person who is ready for the sake of the favourite person on the greatest Acts. xxxxx and I am assured, that we also are ready for the sake of each other on all. I love you! This phrase brings to meIt is so much happiness! Each time when I read your letter and in it there is this sweet phrase my heart beginsTo fight all is stronger and stronger. It is ready simply will jump out of a body! It so wishes to meet second half andTo create with it the finest union of love between Mariya And xxxxx!!!!I

LOVE YOU AND I WILL ALWAYS LOVE YOU!!!!!!KISSSSSSSSSSSSSSSSSSSSSSSSSSSSSSSSSSSSSSSSSSSI WAIT FOR YOUR NEW AND SWEET LETTER!

YOUR LOVE MARIYA!!
Hello my love xxxxx!!!

How are you?I am very glad to receive your fine and sweet letter. I so waited for it and worried.To me was so alone without you wash the lovely prince!!!My love you for me the most expensive and fine person!!! I love you xxxxx!!!!!

I am very happy, that you also want a meeting with me! I also very much miss on you!!!!I love you! I cannot live without you my sweet! You for me all on light!!!!!

My love, certainly I wish to be your wife! And you want that I was your wife?My the prince today I had very fine dream in which we with you have met. It was such sweet dream!xxxxx our meeting has dreamt me only.That has dreamt me only as I left the plane, and in the bottom of me you waited with a bouquet.I have run out to you towards, and you ran towards to me. It was so is sweet and so it is joyful.When we were with you on distance of all one step from each other we have stopped.We were afraid, we simply could not believe to the fantastic happiness.We stood and looked in the face, but then we have not sustained also we very gently and tenderly each other.At us tears from eyes ran, but these are all there were only happiness tears for the sake of which we so long went by this moment.At the same moment we have presented each other the very first, but I felt very sweet and gentle kiss, which taste even after have woken up. My love then we took all things and you my prince have carried me in the fine kingdom full of miracles and happiness.Then I have woken up.

But I so would like, that this dream has still proceeded.I have again laid down and tried to fall asleep, but more I could not fall asleep.My prince it was the finest dream and I very much want, that it became a reality!My prince it becomes valid can a sweet reality.It is necessary for us to make only small steps to our happiness!My prince tell you really wish to help me?

I do not insist also to me very unpleasantly to ask you about the help,But only so we can connect our enamoured hearts and to be together!

My love if I could think up something I would not ask about any help.My the prince xxxxx tell you can help me with that sum about which I asked you?I wish to tell, that you not correctly have understood me. I do not require in 898,40 euros.For my trip to you 453,40 euros are necessary only.You understand me my love?

It is not so pleasant to me to ask you about the help, and you still offer me 1000 euros.My love, to me 453,40 euros for arrival to you are tiresome only.My love today I learnt in bank as you can help me.

xxxxx to me have told, that there are some large companies which are engaged in remittances.It is the Western Union, MoneyGramm and Contact.In that bank where I went, me have told that they have company MoneyGramm department.You heard about such company? My love to me have told, that here all is very simple and convenient.You can send money and literally in 10-15 minutes I can already receive money here.

My prince xxxxx that you could send money through MoneyGramm to you my following data are necessary:

The country - Russia
Surname - Dolgusheva
Name - Mariya

My love xxxxx by means of these data you can send me money.

But that I could receive money to me will your data are necessary:

1) your full name,
2) the full address,
3) a city with which you will send money and in which there is company MoneyGramm,
4) the exact sum of money
5) the most important thing the eight-digit code of transfer.

xxxxx when you will come to agency MoneyGramm there all will explain to you.When you will fill the form you should write me the letter and inform on all these data.My love so it is unpleasant to me, that I bring to you some inconvenience.But I so would like to be somewhat quicker with you, to be a number!

My the prince it is very unpleasant to me to speak to you about it,But now all depends only on you my sweet. Tell, you can really help me already tomorrow?If you can help me tomorrow I on Saturday my documents will be already ready also I I can already arrive to you next week.

I love you xxx!!!!I with the big impatience will wait for your letter!!!!!!

KisssssssssssssssssssssssssssssssssssssssssYours
Photos - are scammers using yours?
click here
Are you falling for a love scammer?
click here
Never send money by Western Union/Moneygram.
Never give personal information.
Online anyone can claim to be anyone, any age and from anywhere.