KIRA SVETLAYA
Liar and romance scammer
User name used ladonvla
Claims 21 years old, dob 15th September or July 1988, single, no children, "waitress" living in Petrovo, Ukraine or Milton, Wisconsin, USA
Mail address used
[email protected]
IP = 193.33.49.9 = Kharkov in Ukraine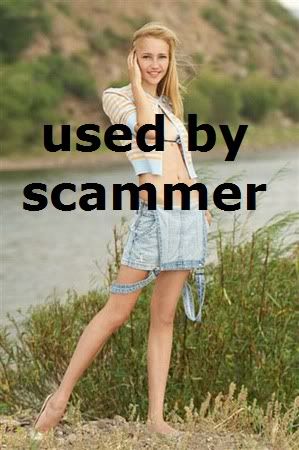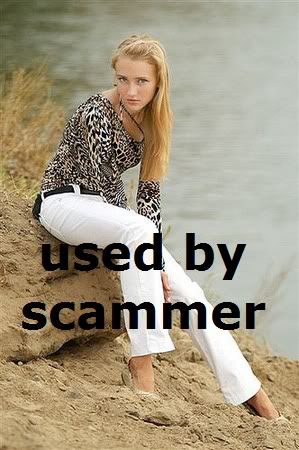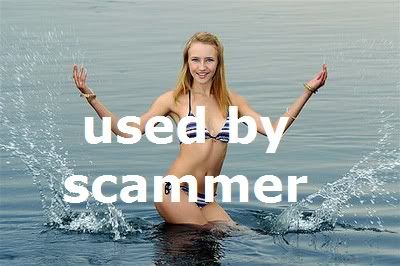 This scammer on these following dating sites;
http://www.wedatefree.com/profile.php?ID=30520
21 y/o female from Petrovo, Ukraine

waitress

I need just a man - with two hands, two legs, two eyes, two ears, one nose, so on..... An ordinary one!!!!!! i am an ordinary girl and i need the man who will be the same!!!! i hate Princes from tales who are ideals for everyone and make an impression of being too much unreal, i am not hunting for such a person.... It is easier than you could imagine and, i am sure - you have everything what i have enumerated, that is why waiting for
http://www.ezdate123.com/dating-site/ladonvla
Country : United States

What is the color of your hair? : Red hair

My personal situation is. : Living alone

The status of my relationship is : Single

My status with children is : No children

What ethnic/cultural identity best describes you? :

I'm Slavic/Czech/Polish/Russian/Serbian
http://www.dating72.com/ladonvla/
Age: 21
Gender: Woman
Seeking: Man
Location: Ukraine, Outside USA, Petrovo

Body type: Slim
Height: 5' 5"
Eyes: Blue
Hair: Blonde
Ethnicity: Caucasian (white)

In my own words:

Have you ever met people who have bad luck???? everything is falling down from there hands.....
So, I guess that you understand what i mean, that is why i want to say that i am opposite of all those people!!!!!
I have an impression that I hear a sigh of relief!!!!!
I am extremely talkative and i have no secrets at all!!!!!!!!!! But still i am hard for understanding - everything is balanced as it should be!!!!!! Are you already keen on me?????
Message;
I need just a man - with two hands, two legs, two eyes, two ears, one nose, so on..... An ordinary one!!!!!! i am an ordinary girl and i need the man who will be the same!!!! i hate Princes from tales who are ideals for everyone and make an impression of being too much unreal, i am not hunting for such a person....
It is easier than you could imagine and, i am sure - you have everything what i have enumerated, that is why waiting for "to be continued.... "
Last edited by
The Enchantress
on Thu Jan 14, 2010 4:55 pm, edited 1 time in total.
Photos - are scammers using yours?
click here
Are you falling for a love scammer?
click here
Never send money by Western Union/Moneygram.
Never give personal information.
Online anyone can claim to be anyone, any age and from anywhere.