DELVIN DOUGLAS
Liar and romance scammer
User name used delvdoug
Claims 34 or 39 or 38 or 42 years old, dob 1st December 1967 or 1970, single with dependant "daughter", living in London, England, UK or Watertown, New York or East Orange, New Jersey, USA
Telephone number used +447045764751
Note - this is a UK re-direct service to any cellphone worldwide and much favoured by scammers
Mail address used
[email protected]
IP = 41.190.90.45 = Ghana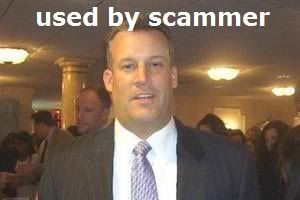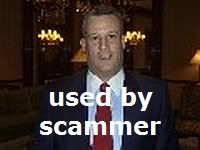 This scammer on these following dating sites;
http://profiles.lovingyou.com/view.php?uid=201069
am a good lovin man who wants to meet a lovely lady to serve as a good wife to me and a good mother to my daughter. so please be good to me and lets chat online

where is my tru luv

i wld love to meet any nice woman who wld love me and marry me. a woman that wld serve as a good wife to me and a god mother to my daughter.
http://www.datemefree.org/profile.php?ID=125995
39 y/o male

- london, United Kingdom
- Traveller

ProfileType single
Sex male
Children 1
Want children Yes
Date of birth 1970 - December - 1
Marital status Single
Smoker No
Drinker No

i am a nice young man. am understanding, loving and i love to meet people and especially talk to them on phone. am nice to everyone if i shd say cos i love everyone who comes my way.

anyone who wld love and like me. cos my children are lonely and they need a mother to care for them again
http://www.truluv.com/ga/delvdoug/viewProfile.aspx
(translation from Gaelic)

East Orange, New Jersey USA

hi i wld love to get to Know h. i am single delvin and in time, i only joined this chat cos i find a group of wanna Woman again for myself and my Baby girl. i Hope to hear from u soon. this is my mail address (censored by site admin)

Height: 6 '7 "(201 CMS)
Body type: Average
Eye Color: Blue
Hair length: Cut
Hair Color: Black

Diet: Balanced diet
Exercise: Daily
Smoke: Never
Have Kids: Yes - at home
Kids like: Someday
Education: Graduate Degrees
Occupation: Traveler
Photos - are scammers using yours?
click here
Are you falling for a love scammer?
click here
Never send money by Western Union/Moneygram.
Never give personal information.
Online anyone can claim to be anyone, any age and from anywhere.