ZLATA
Liar and romance scammer
Claims 29 or 31 years old, dob 18th November 1980, single, never married, no children, "manager" living in St. Petersburg, Russia
Mail address used
[email protected]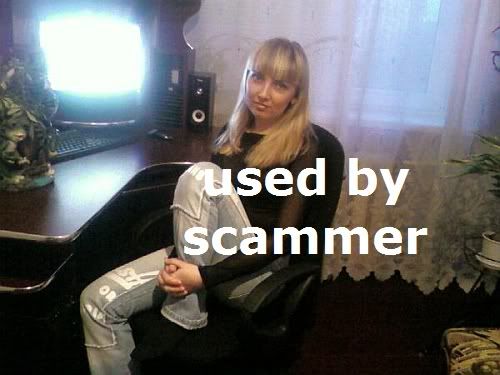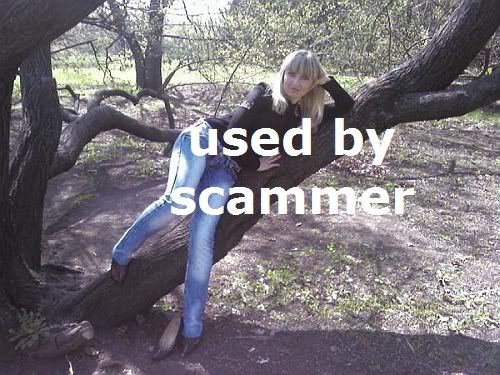 Mails;
Hello!

I randomly saw you on dating site and I must say that I would like to meet you. I saw your profile on dating site (website). I have long dreamed to get acquainted with a man from (your country).

I am a girl, and I am 28 years old, I would like to know from you if you do not mind, we can keep in touch with you.

You can write me at my email address:

[email protected]

In addition, I am sending you my photos, so you can see my appearance and I hope that you enjoy.

I just hope you write me and send me a photo.

Sincerely, Zlata
Hello xxxxx!

I am very glad that you wrote to me! I must confess that I was waiting for an answer very much, but were not sure what you write. When I saw your letter, it was indeed a surprise! We do not know each other, but I really wanted to know you better! I have long dreamed to get acquainted with a man from (your country).

My name is Zlata! I'm 28 years old, November 18, I'll be 29! Perhaps, in my opinion the photo I am younger. Often people who do not know me, very surprised when I tell my age. I do not know why, but .

I hope you like my photos!? I would like to see your new photos too! If you have them, please send me! I shall be very glad! I hope that my age appropriate for you?

The difference in our age is not a problem for me because the basic things, like a person feels! I do not know why, but I have always been interested in a man like you. I am very glad that you have found and want to know you better!

I'm from Russia in the big city of St. Petersburg. Perhaps you've heard about this city? I live alone in a small apartment. I'm not married, and now it is open to new relationships. I have never been married, no children. I've always dreamed about real happiness, but so far have not found it. It may sound surprising to you, but it's true.

A little about me. I'm blonde. My height is 173 cm and weighing about 52 kg. I like communicating and I have many friends. We are very good to spend time together. I can say that in my life is almost everything. But there is no one person who will care for and love me. I had relationships before, but this was not what I really wanted. But I sincerely hope that this is still to come!I hope that we can continue our correspondence, if you do not mind. I shall be very glad if we are friends!

I work for a manager in women's clothing store. I love this job! When I have free time, I spend it on going out with friends and entertainment. I have many interests and can always invent something new! I hope you all understand what I write. My grammar is not perfect, but I try to improve it.

It would I think that is enough for today, I would like to tell you more, but I'll try to do this in my next letter! I'll wait for your letter!

I really would like to know you better!

Take care

Zlata
Hello, my dear xxxxx!

How are you? I very much waited your letter! It's very interesting to learn everything new about you! Today, I hasten to write more about yourself! I love life, and I would like to spend time with good people. I am an optimist and always try to have a good mood! I believe that everything that is in our lives only as a result of our choices and actions, and therefore only depends on us, everything that we get a result. Of course, it is impossible to be constantly cheerful, and sometimes I feel lonely and tired. But I can not be such a long time, so I'm trying to fill my day as much as possible.

Now many women try to be like men, and even surpass them. I think that this is not correct. Of course, the woman should realize the ambitions and interests. But it is not always possible to be strong! By nature, women are weaker than men, and requires care and attention. In my life really is not. I have a very good family! My parents already elderly, and I try to take care of them. They live in the town of Pavlovsk. It is not far from St. Petersburg. I was the only child of my parents. They are the closest to me and I love them very much! But life goes on, and increasingly feel that I should create your family!

Perhaps, for women it is especially important! My parents gave me all the best, and I respect them very much! Probably, there is a good heart and people often abused. But I sincerely hope that all the goodness will come back to me once! I visit my parents several times a month, and I try to help them always! They are old people and do not work. Always in my family in the first place was the respect, sincerity, honesty and faithfulness! Probably because of it I most appreciate those qualities in people. My parents are living together, were close to each other and always supported each other. My mother often tells me that, besides trust, respect and understanding should always find a compromise.

I think it is really right. Do you agree? In addition, my mother - a good cook and hostess. She taught me everything she knows, so I can safely say that I know all about home affairs.I love the kitchen! I can do almost any food and it turns out, is very tasty, so my friends very much like to go to visit me. I would always prepare for my man and take care of him when we are together!

I support my health and body in the best possible way! I'm not interested in alcohol, probably only a glass of good wine. Of course, I do not smoke, because it is very bad for women. Also, I love to read! Especially magazines about life, fashion, and cuisine and, of course, interesting books! It may be the classic Russian literature and foreign authors. I love movies, music, dancing and walks in the fresh air!

Twice a week I go to the gym for aerobics employment. Sports and good food makes me a good shape and good mood! Also, I like rollerblading and biking! In the winter I love skiing! I love nature, forests, lakes and rivers! Sometimes I can go with friends from the city at barbecues or picnic! Life in the big city is not as good as it may seem, and I am very glad when I can go to a new location!

I do not go for a walk late at night, because my city is very dangerous. Unfortunately, many people are drunk and high crime. Usually TV is trying to hide it, but it's true. In Russia, a country of contrasts. On the one hand, this is a very beautiful country with great history, but on the other side - the bureaucracy, crime and cruelty. But I believe that someday, where the world becomes kinder.

I tell you a little secret! Next month I plan to get a rest from work and travel to your country for the rest. I hope that we will be friends, and we can hold this time together and know each other better! Now I have no exact plans, since it depends on my vacation from work! But as soon as I find it just let you know!

I am afraid that I must finish my letter! I'll wait for mail from you very much!

Have a good day!

Your friend Zlata.
Photos - are scammers using yours?
click here
Are you falling for a love scammer?
click here
Never send money by Western Union/Moneygram.
Never give personal information.
Online anyone can claim to be anyone, any age and from anywhere.