NATALYA EGOSHINA
Liar and romance scammer
User name used angellnata
Claims 26 or 27 or 28 years old, dob 1st January 1981 or 5th April 1982 or 12th May 1983, single, never married, no children, "shop assistant" or "accountant" living in Cheboksary (??????????) or Krasnodar (??????????), Russia
Mail address used
[email protected]
X-Mailer: The Bat! (v2.01)
IP = 188.186.29.144 = Yoshkar-Ola (???????-????)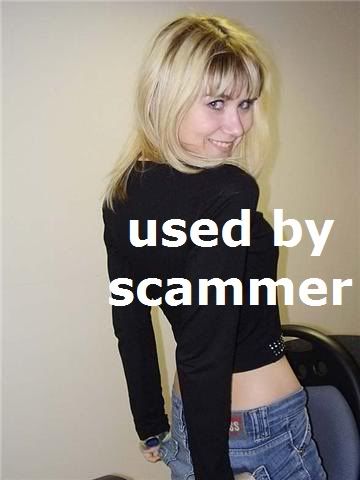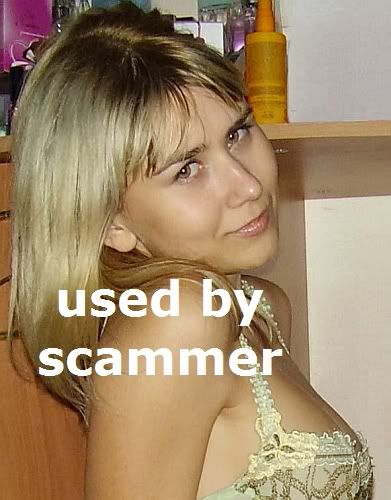 This scammer on these following dating sites;
http://www.saymehi.com/profile.php?ID=26437
angellnata
- 26 y/o female
- Cheboksary, Russia

ProfileType single
Sex female
Children 0
Want children Yes
Date of birth 1983 - May - 12
Height 5'4" - 5'7" (161-170cm)
Body type Ample
Ethnicity Caucasian
Religion Christian
Marital status Single
Education Some college
Smoker No
Drinker No

My name is Natalya! I search for the kind, clever, good and sympathetic person. The person who could become not only my love, but also my best friend is necessary to me. The person with whom I could discuss problems shares secrets, ask the help. I the kind, gentle, sensitive person. I can listen, understand, help. I think to us it will be good together if we actually shall find each other!

I search not simply for the man, and the present the man for serious attitudes, my future partner in life, kind, loving, careful, understanding.
http://www.woome.com/angellnata/
natalya Egoshina <angellnata>

living in: Russian Federation

body type: not important
personality: social
in her element: anywhere
looks: normal
http://www.new-dating.com/rus/profile.php?id=118935
(translation from Russian)

Color of the eyes: blue
Color of the hair: bright
The marital status: never married
Children: no

I love to spend time: in the cinema, in the museums I listen to the music:

My nature: romantic, serious
My favourite food: Russian, Italian, Mexican
Language proficiency: English, German, Russian
Religion: Christian
Racial belonging: European
I do not drink
I do not smoke, but I do not object, when others smoke
Message;
I liked your profile and I decided to write to you.

Maybe for you it may seem silly, but I want to meet you. I am not yet familiar with the people on the Internet. You for me until the first man. I want to tell you a little about yourself. My name is Natalya. I'm 26 years old. I am a free girl. I am sociable, sincere. You probably wonder what I find on this site. I'll tell you what I want to find a friend or even your love here. Of course, I have little faith that love through the Internet. I believe that you can make friends through the Internet, correspond, be friends. To know one another better. People say that I am a beautiful girl, maybe I agree with them. I'm attractive, not with me when not bored, I'll find a common language with anyone. If you are interested in me if you want to know me then write to me at my email: (fgtkureqry @ yahoo . com)

I'll be very glad if you write me, you'll see that I'm really a very interesting person. Or leave me your email address, I will write to you letter. I'll wait for your answer.

sincerely Natalya from Russia.
Photos - are scammers using yours?
click here
Are you falling for a love scammer?
click here
Never send money by Western Union/Moneygram.
Never give personal information.
Online anyone can claim to be anyone, any age and from anywhere.