WILLIAM JAMES
Liar and romance scammer
User name used sgtwilliams009
Claims 42 years old, dob 6th June 1967, "Homosexual" "sgt us army" living in New York or Harrisburg, Pennsylvania or Alabama, USA or Canada, serving in Iraq
Mail address used
[email protected]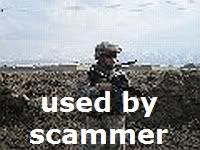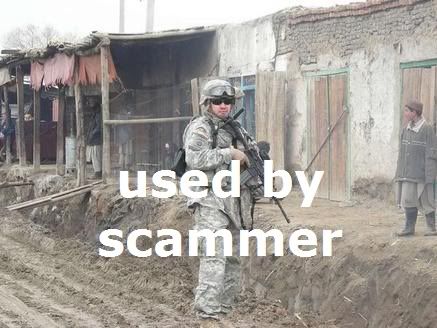 Messages;
I am an easy going person and i don't go out with many friends.
I am a 42 years old single bisexual male looking for long-term relationship(s).
Located in New York, New York
Photos - are scammers using yours?
click here
Are you falling for a love scammer?
click here
Never send money by Western Union/Moneygram.
Never give personal information.
Online anyone can claim to be anyone, any age and from anywhere.