JOHN TOM
Liar and romance scammer
User name used john t
Claims 35 or 40 years old, single, mother with dependent son "mike", "engineer" living in Miami, Florida, or Los Angeles, California, USA
Mail address used
[email protected]
This scammer is using stolen photographs both male and female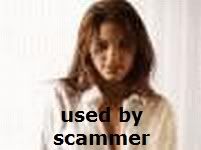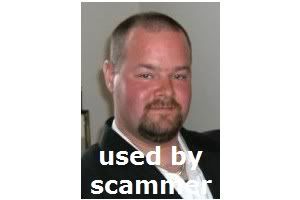 This scammer on these following dating sites;
http://pozmatch.com/index.php?page=view_profile&id=45834
john.tom0
miami, Florida
United States
Gender: Man
Age: 35
Race: African American
Marital Status: Single
Children: 1
Religion: I'll tell you later
Drinking: Non drinker
Smoking: Non smoker
Food: Vegetarian
Occupation: Engineering
Education: Technical training/Diploma

. Never say forever 'cause forever makes me cry, though
miles may lie between us, we're never far apart, for
friendship doesn't count the miles, it's measured by the
heart , which i would also love it if you could e mail me
through my personal e mail address so that we could have
more private talk, also know that no distance of place or
lapse of time can lessen the friendship of those who are
thoroughly persuaded of each others worth and also the
purity and trueloves of love through an Internet
relationship far passes that of one based on physical
contact, as for my personalty. am a man full of integrity
and good attitude and character. am down to earth,open
minded,honest,sincere and fun to be with.looking for
friendship that could lead to Something Else. no games
please because am frown at that.i believe in love.life
without love is like a tree without a blossom.i would make
my woman happy and give my heart to a woman that would value
it. my ideal mate is someone that is serious
minded,honest,sincere,caring and affectionate.looks is less
important,but love,care,honest and affection is most
essential.come and experience true love. i like your
profile. quite interesting and fascinating I will be glad if
you can write me back and tell me what you seek for take
care of yourself and have a great day.

Hey wat up my name is john..i like to dance movies..im
funny, but i do get very bored very easy...im not all ghetto
but i will beat a dog and a bitches ass when needed..im not
a hoe, and i dont play games..im all real and i will tell u
when i dont like you...i like to do whatever when im off
work...i like funny movies and i love funny people..i come
from miami city in florida.my mum is from Africa while my
dad is from state.....am lonely...and im halfcast..and
5'11...and if u wanna know more than get at me ...
http://www.tagged.com/profile.html?uid=5429830023
Tagline:

[email protected]

......

i will like to know you more better..that is my e-mail address

Gender: Male

Location: Los Angeles , CA

Age: 40

Orientation: Straight
Message;
Hi i m John Tom by name and i get to see your profile on Tagged here...40years old and a single mother of 1son called Mike.....I m searching for serious relationship that can leads to marriage again in my life.....Live in Florida Miami.....Pls contact me for more.... ....I am looking to connect with people who beleve in true lasting friendship. People from all over the world. People who aren't judgemental and who will except me for me. I am looking to build a bond and connection with people that only true friends can share. I am looking for people who are honest, sincere, sensitive, kind, gentle, affectionate, loving, someone who I can have serious conversations with and also have a few laughs with. Someone who is Spiritual and who believes in God. Someone who is understanding, patient, deep, inteligent and all those qualities. I hope to hear from you. love me without fear,trust me without wondering. love me without restrictions.want me without demand. accept me how I am.a love like that, will be eternal.......you can chat with me online on my private email

[email protected]

am online now let chat there now i will be waiting for you there
Photos - are scammers using yours?
click here
Are you falling for a love scammer?
click here
Never send money by Western Union/Moneygram.
Never give personal information.
Online anyone can claim to be anyone, any age and from anywhere.