Here is another document used in this scam;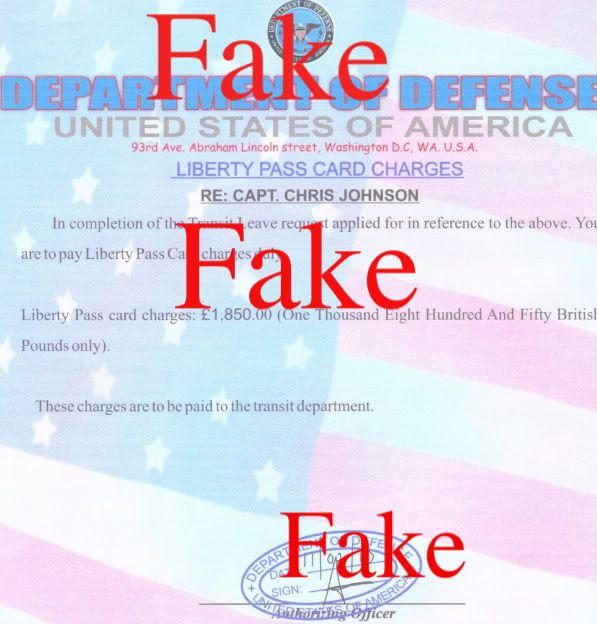 Advertisement
Further email provided in PDF
This man is using the above photos via facebook and a dating website to scam women.
Since this page is integral with information pages I have corrected the links for the benefit of the bots and readers,
We sleep safe in our beds because rough men stand ready in the night to visit violence on those who would do us harm.

~~ George Orwell.
Who is online
Users browsing this forum: Google Adsense [Bot] and 53 guests