Profile on FishMeetFish - dharry623 -
http://www.fishmeetfish.com/profile/dharry623
soul mate

Age & Gender: 39 Year Old Man
Height: 5' 2" (157 cm)
Body Type: Average / Medium
Religion: Christian - Other
Ethnicity: Mixed with Black Hair Color / Blue Eye Color
Zodiac Sign: Gemini
Location: Birmingham, Alabama, US
We sometimes encounter people, even perfect strangers, who begin to interest us at first sight, somehow suddenly, all at once, before a word has ever been spoken.
*******************************************************************************
I am single because I refuse to change my relationship status for someone who falls short of what I deserve. Knowing my self value, I have chosen to preserve a spot in my heart for a real man. Someone mature enough to understand that loyalty, commitment and honesty is a priority and not an option....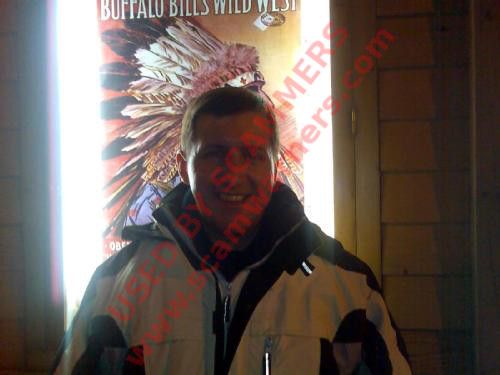 PMs
I have always thought of meeting someone very special at every moment of my life.I saw your profile on here,i got so attracted and my feelings arouse to say HELLO .how i wish we have met to see if we correspond. Am from US Michigan..hope to hear back from you soon.and have a good and lovely Day.
It will be my pleasure,if you can send me you email ,..
Harry.
It's good to hear from you here,..it wil be my pleasure,if you can send me your email so that will can chat at length,...Am new to internet dating stuff,..i want to meet a very good woman ,caring,honest,trustworthy and have family orientation,....I hope to hear from you soon,....

thanks Harry

[email protected]

,......i will be glad if you can add me for chat,...kiss
Last edited by
AlanJones
on Thu Apr 17, 2014 6:36 am, edited 2 times in total.
Please do not tell scammers that they are listed here - it will take them seconds to change their fake details and their new details will not be listed for any future victims to find.