Military scammer - David Rodriguez -
[email protected]
.
Fake IDs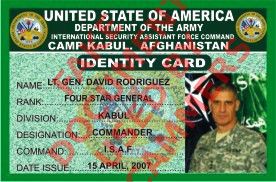 Typical scammer nonsense:
My Dear, This is very important you know am a General and am seeking for peace and justice, those Taliban's and Rebels will stop at nothing seeing that they attack me, because am very influential personality and i fight for peace and justice, I want you to know that when ever anybody or military send you request on Skype,Vk, face book, or any social network, always Ask for S.S.M code. it means security standard for Military... code:(SSM45h7803zX56785) Military Color Question: what is P Z, Answer: Patton, if he cannot Render this code and Question then know that he is a Heartless, Rebel and also Taliban incarnate that is hiding under the colonel of a General.. Decline him immediately.
Please do not tell scammers that they are listed here - it will take them seconds to change their fake details and their new details will not be listed for any future victims to find.