Profile on FishMeetFish - Randy4you -
http://www.FishMeetFish.com/profile/Randy4you
Looking for eternity partner

Age & Gender: 48 Year Old Man
Height: 5' 9" (175 cm)
Body Type: Average / Medium
Religion: Christian - Catholic
Ethnicity: Caucasian with Brown Hair Color
Zodiac Sign: Pisces
Location: Raleigh, North Carolina, US
About Me
(Randy C Sowers ) I would like to meet someone who likes to laugh. Share life as it comes. Enjoy each day with each other. No games haven't got time for games. honesty and respect has to work both ways. A lady that likes theater, travel, movies and make life a fun adventure to be shared..I don't use to get on here much you can get me on FB with my name at the top and beginning of my message here and let me know who u are by a message and will get back,I will leave it to you to be the judge i have left my .

My Perfect First Date
The perfect first date for me would be a quiet intimate dinner somewhere romantic where we spend the evening getting to know each other by conversation that just seem to endlessly flow and before too long we realize that hours have passed yet it only seemed like minutes. We would never want the night to end.. The night would possibly end with a romantic kiss and we would both go home and think of each other till we fell asleep.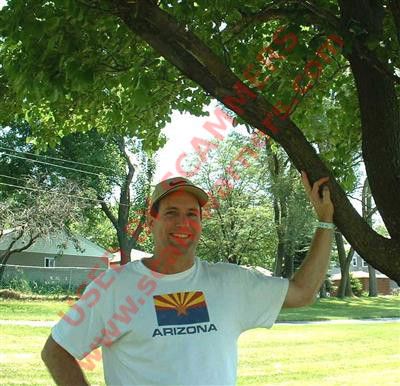 PM
How are you doing? I'm Randy...I hope you get this email and it finds you well.I was glancing through profiles when your gorgeous picture got me attracted while your lovely words had me write you...lol.I really was marveled reading your profile and i enjoyed doing so,The first thing that came to my mind when i saw your picture was..'WOW..you're drop dead.. i would like to get to know more about you.... My email is

[email protected]

... whats yours?

Randy
Please do not tell scammers that they are listed here - it will take them seconds to change their fake details and their new details will not be listed for any future victims to find.