Profile on FishMeetFish - scherer135 -
http://www.fishmeetfish.com/profile/scherer135
freedom

Age & Gender: 45 Year Old Man
Height: 6' 0" (183 cm)
Body Type: Muscular
Religion: Christian - Catholic
Ethnicity: Native American with Bald Hair Color / Other Eye Color
Zodiac Sign: Aries
Location: New York, New York, US
About Me
I am content and independent; I don't need a woman and I am not needy; yet I desire to be in a wholesome relationship with a special woman...my best friend. I believe in communication, commitment and equal partnership. She would be intelligent, giver, honest, encouraging, kind hearted, emotionally whole,sociable, enjoys getting out and about yet likes the quiet time we would share together; spiritual, good sense of humor, takes care of herself physically,mentally and emotionally, good communicator; she is looking for a special woman to cherish and a best friend to share this incredible journey with.,I am a professional and thoroughly love my work yet I do strive to have harmony in my life. I highly value my family and friends and the quality time spent with them. I am energized by interaction with people and enjoy socializing with and getting to know interesting, intelligent, intellectual and articulate people and people from different
cultures and walks of life..

My Perfect First Date
I want a partner that enjoys life like I do. One that would love my friends and family. She must feel secure about herself and life.. I want to be number 1 with her and she with me. I amount of love I would pour on her would be overwhelming, with welcoming. Without smothering her. I would want her to beable to be herself and not put on a front around people. Someone who is honest and very trustworthy. Likes to do things on the spur of the moment. One that would want to attend church with me sometimes or even once a month. I am a very positive person and stay away from negative thinking people. I will never give up looking for that next great lady that together we can be very happy. Any takers????..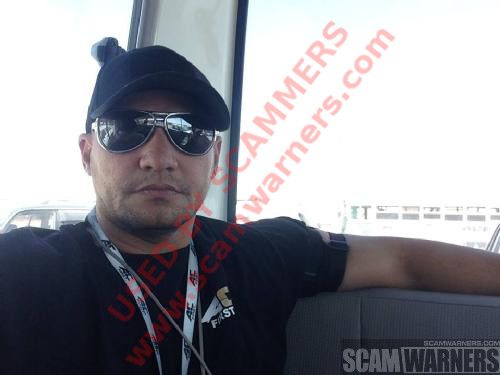 PMs
This is what I call absolute pretty. Guess God spent some extra days or hours making you. Can I get to know you?...i am josh. Dying to read from you
You are really looking charming there is no doubt about that. Well,I am a Staff Sergeant in the US Army and I have been in service for about 20 years now and I have been a widower for more than 4 years now, I seek a loving woman to spend the rest of my life with, i have not being in any relationship since the time I lost my wife. In fact my wife was the last i had intimacy with,,would be glad if u could reach me on my facebook at joshua peter or my email at

[email protected]
Please do not tell scammers that they are listed here - it will take them seconds to change their fake details and their new details will not be listed for any future victims to find.