Profile on FishMeetFish - partnershipreq8ts -
http://www.fishmeetfish.com/profile/partnershipreq8ts
Seeking Foreign Investors

Age & Gender: 40 Year Old Man
Height: 5' 7" (170 cm)
Body Type: Average / Medium
Ethnicity: African American with Black Hair Color / Blue Eye Color
Zodiac Sign: Libra
Location: Walnutport, Pennsylvania, US
t. My name is George Kweku. As you know am working under the ministry of finance in this present government as Hon.Deputy Minister For Finance, I will be most grateful if you could kindly treat my profile as strictly private and confidential between us.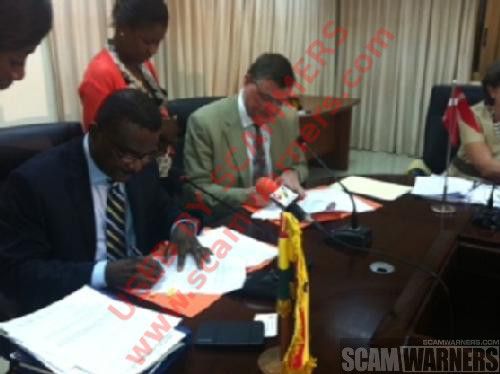 PMs
Good Morning my friend i like your profile and i will like to be your friend because very soon i will be coming down to your country for business making. My name is Mr George Kweku Ricketts-Hagan, Honorable Deputy Minister of Finance .lets be friends so we can share ideas together.
Thank you.
Hon Dep George Kweku
XXX it is my pleasure to have in contact with you. I am the deputy minister of finance in republic of ghana. i and my active minister wished to invest in your country XXX but before then i will like to create mature friendship with you first. Can you share with me ideas and what are the content of been an investor in XXX
Thank you very much, I will like to know what are the rules and laws and document requirement for XXX. I and my active minister buy the idea of investing in agriculture farm business and so also 5 star hotel , give me more details and kindly share with me your direct email address and mobile number for better discussion as i can't wait to speak with you and hear of your calm voice
Send me short note via my emails and get me informed on here so i can reach you from there. I have no problem with the public sector here as am working under government ministry so free feel to contact me .
Please do not tell scammers that they are listed here - it will take them seconds to change their fake details and their new details will not be listed for any future victims to find.