Profile on FishMeetFish - jerryjohn990 -
http://www.fishmeetfish.com/profile/jerryjohn990
looking some one in love

Age & Gender: 31 Year Old Man
Religion: Christian - Catholic
Ethnicity: Native American
Zodiac Sign: Virgo
Location: New York, Maryland, US
love and kind caring
The dimwit's original profile picture was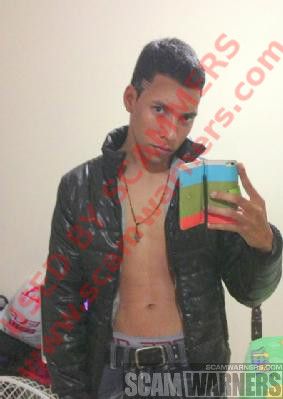 He's now added this one
Estimated IQ level - single figures.
PMs
hi babe how are u
am great so how are u doing
Ok where are u from
I'm well also I love to u
Okay come to my email so we can have a better word of love. Add me in my email.

[email protected]

okay we have to talk or send me ur email I will add u
Last edited by
AlanJones
on Tue Jun 03, 2014 1:39 pm, edited 1 time in total.
Please do not tell scammers that they are listed here - it will take them seconds to change their fake details and their new details will not be listed for any future victims to find.