Good morning XXX!
In the street my city Penza, there was a rain + 18 C in the morning. How is the weather your city?
I have learnt that is necessary a code a city that will phone. Mine a phone number +7-900-339-1231. A code of city Penza 8412.
I hope that you can call. At first a city code then mine a phone number.
Thanks, I have received now your letter. Looking at your letter, on my person there is a smile. Your letters do my day better.
Now our letters is all that we have.
How there was your day? What did you do yesterday? I wish to know as you spend your time. Yesterday after pool I have come home very got tired.
I have taken a shower and have laid down to sleep. Therefore today I have woken up very much early and with good mood. I feel a vivacity charge.
I have noticed one feature when I wake up with good mood, my day goes very successfully.
rick, you did not notice the similar? In any case, I wish to share with you my positive energy.
I the optimist on a life, always try to take from a life as much as possible.
I wish to tell that that I do not smoke, I drink in the company seldom, champagne or martini.
We live once and we should take pleasure in our life to the full. We should appreciate each moment of our life.
Therefore, if we have possibility to meet, we should use this chance.
I the orthodox Christian. I go to church of one-two time in a month. I think, the god is a love. The god in each of us.
I love my parents, I love my life. I try to receive a maximum of pleasure from my life. We live once and I wish to live my life happily.
We should not be afraid, I do not hesitate of my feelings. Yes, I have liking to you. You like me. I do not know as it to explain.
My emotions do not give in to a logic explanation because it goes from heart. Yes, between us the big distance.
But when I read your letters, it seems to me, that you sit near to me.
I feel you. I do not wish to hasten, and I am not guided by emotions, I sincerely speak to you about the feelings.
rick it seems to me that we very close. At me such sensation as if we nearby and between us are not present barriers.
rick, I wish you good day. I will think of you. I will wait your letter.
With kisses, Nina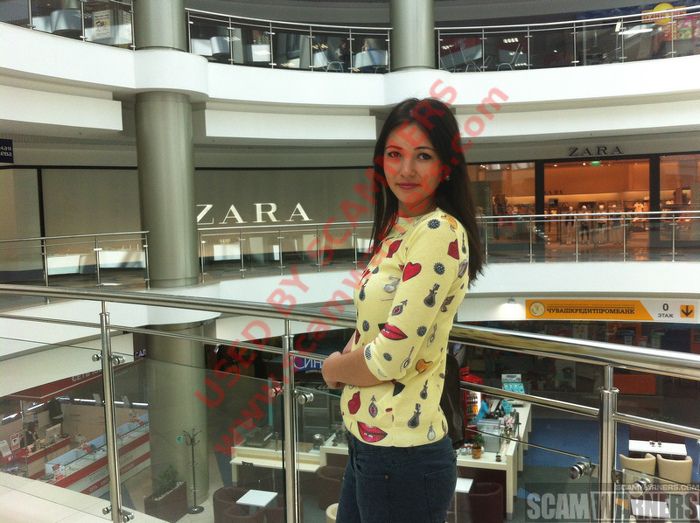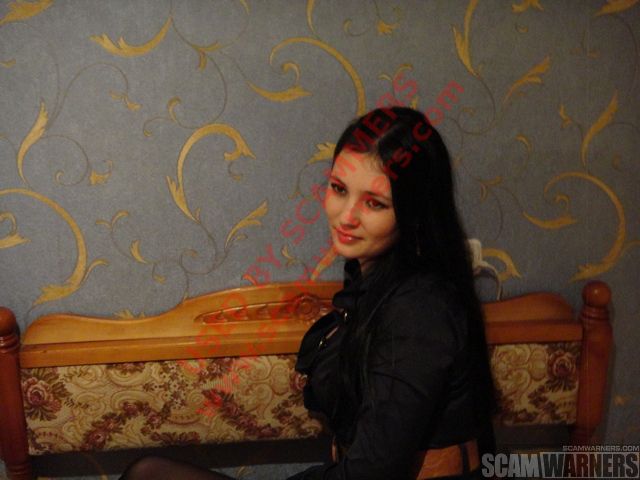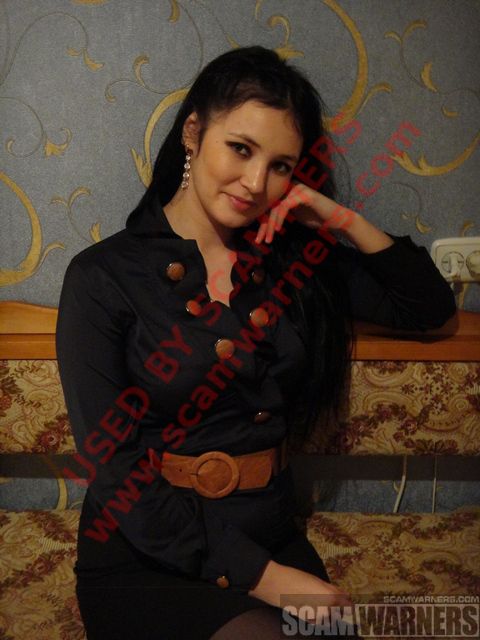 Please do not tell scammers that they are listed here - it will take them seconds to change their fake details and their new details will not be listed for any future victims to find.