This is not a genuine au pair opportunity; it is a scam. These emails were not sent from the UK, they were sent from Nigeria, as proven by the IP addresses, eg 41.206.12.43 - Port Harcourt, Nigeria.
Dr Denton West <

[email protected]

>

Subject: COME AND WORK FOR MY FAMILY

Hello Au pair,

I saw your profile on the Au pair- site.

I live at No 10 Elizabeth Ave.London N1 3BS, UK.

We currently have some kids aged 3 & 5 years old, we looking for a Au Pair or Nanny from Any Country that can speak English and is willing to stay with us.

We are a British family living in London. Am a Consultant Physician in London Bridge Hospital, London.

About Our Family

Our kids are fairly easy going and relaxed,they would enjoy someone with lots of energy and enthusiasm.. Having English as a first language is not required and in fact, we would entertain the nanny speaking to them in

her own mother-tongue..

We only seek a Au pair for basic child care and light housework. If you accept to take a position with us, you would be paid the sum of £1800(One thousand eight hundred pounds sterling) with a weekly pocket money of £200. Hence we are doing anything that would motivate the intending Nanny to put in her best in taking care of our children.

You shall have a private accommodation with furnished sitting room and bedroom and also a private bathroom. A Fixed land phone and an Internet ready computer.Do well to send us your references or resume & also an update picture of yourself, and we would get in touch with them. Should the outcome be positive, we would send you a Contract Letter. We shall discuss travel arrangements in due course of which I would be of generous assistance to you. You can reach me on my personal mobile to indicate your interest. My Number is +447045754032 or

[email protected]

We sincerely look forward to hearing from you.

Best Wishes

Dr Denton West
These photographs sent by the scammer are Stock Photographs, available online for use as illustrations or for advertisements. They are
not
photographs of the scammer's own family.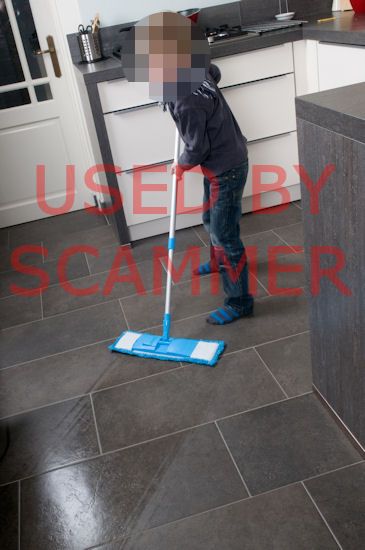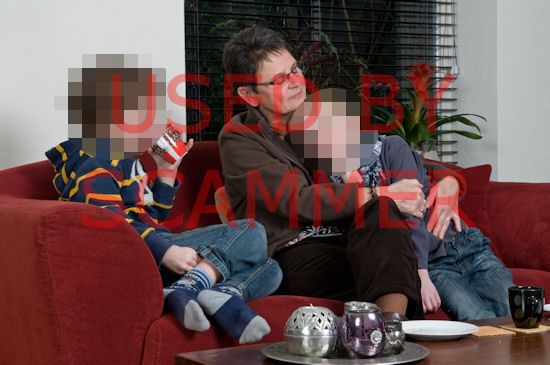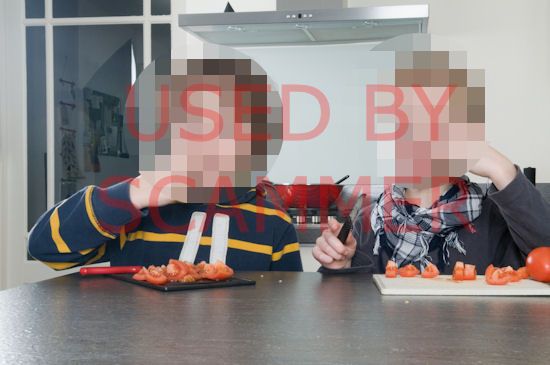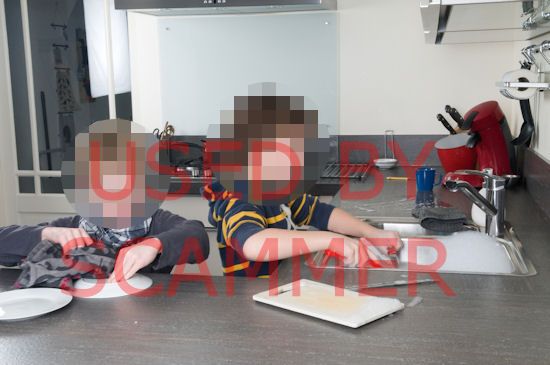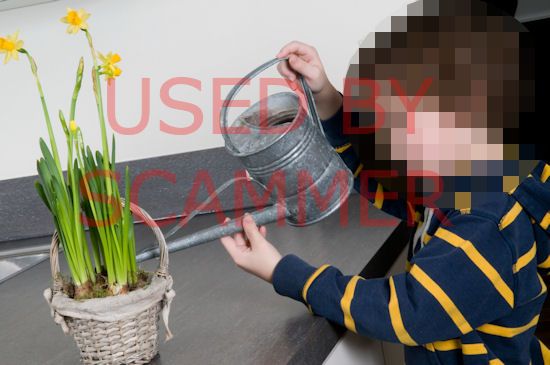 The British Immigration Office is also fake, and is part of the scam.
From: Dr Denton West <

[email protected]

>

Subject: EMAIL THE IMMIGRATION

Hello

It was nice to get to hear from you,i told my family about you and they love it, so I have considered hiring you for your services. However as regards your flight ticket that will be handled by me and also some other relevant documents you might be needing to proceed into London,but you have to take care of your work permit fees nothing much I presume.So if you agree with these terms please let me know so that I can have my lawyer issue you your contract/invitation letter and also all the necessary details on how to obtain your traveling papers.

He will also contact the British immigration office here in London on how you can start the process and obtain your visa so you can come and start working in my family also you will live in my family

My Wife and i have concluded that, you will work for our family, and that can only happen if you already have a London Visa and i want you to contact with the British Immigration here in London with their email address (

[email protected]

) am sure they will let you know the requirements that will be needed in getting you a Visa and also they will let you know how to go about that cos they helped our former nanny in getting all her documents easily and fast.

We will like you to tell us more about you, your mobile number and more pictures of you would be fine.

Try make sure you contact them to enable you get your visa to London.

Best wishes

Dr Denton West.