These scam mails were not sent from the UK; they were sent from Nigeria, as proven by the IP addresses.
From: Jim Shannon <

[email protected]

>

Subject: Am interested in your services

Hello,

I am Jim Shannon by name and i would like you to come and work for my family here in the United Kingdom please send your CV to me as soon as possible.

Cheers.

Thanks.
From: Jim Shannon <

[email protected]

>

Subject: More About my family

Hello ,

Thanks for the swift response,Well My wife (Sandra) works with Red Cross as one of their official while I work in an Insurance company . We are busy parents but create enough time for our kids during the weekend to be happy and take them out.Myself and my wife share the sames hobbies (Reading, Music and Shopping) while Laura who is 3 years and Jammie 4 years old respectively love playing with their dolls and going to the Amusement Park during the weekend which they love so much.Am very happy to hear from you,and also i want you to know that this position is yours if only you are interested from the bottom of your heart and thanks for the interest in my family,I need a foreign Nanny.I knew that there are a lot of Nannies in UK here but is just that i need a Nanny from outside that

is caring,loving,motherly care and well determined that can take good care of my kids for me but with the recommendation from you and that

is the more reason I may need your services,hopefully you will be my kid's Nanny and do according to your words. I don't play with my kids

at all because they are the apples of my eyes,i worked because of them and i can pay so much on them. My advice to you is that you make all the expenses to reach here in United Kingdom and i shall be responsible for refund for every expenses made by you immediately you get here

because why i said so is that i have paid for 2 Nannies in the past months which they did not come to my home but went to somewhere else

and that is why i vowed that any Nanny that i will employ,will make all expenses by himself/herself ,just for me to be sure that you will not do like the past Nannies and you are ready to work with my family here in UK because i don't want someone who don't care about kids because i cherish my kids a lot. Don't worry about the United Kingdom,it's a nice place to stay and which i hope you will enjoy staying here with my family and you will have the access to internet

In fact i have a personal PC at home for myself but my kids usually play games on their own PC, i will get you a computer to start using

for your own use.All expenses made by you will be refunded immediately you get here.The travel agency will get you Visa,flight ticket,working permit,health insurance and others for you. What you have to do now is to contact the travel company below here in UK so that they can make the arrangement for your coming over via the information you will be needing to provide them below:

Contact :Nanny Agency Company

Email:

[email protected]

Contact the Travel Agency and make inquiries about the tickets and other documents needed for your coming over from your country to the United Kingdom and get back to me via email and before applying for the visa, the documents that will be prepared by the Agent are needed at the UK Home Office here.The documents have to be done by the Agent first and for this you have to make things faster so that your coming can be faster.I will be paying you 900pounds every 4 weeks and a pocket fee of 100pounds weekly which I suppose should be Okay by you.

Hereis my contact address is

14 Sunbury Gardens,

Mill Hill,

London,

NW7 3SG

The duties I'm looking for are as follows:

1-Supervise breakfast with the children in the morning and get them

off to school (Collect my 2KIDS from school at 3.40pm.)

2-Some Housework/washing/ironing as required on a daily basis

3-Supervise homework, music practice and fun activities or take

children to after school activities.

4-Prepare and cook an evening meal for everyone at about 6.30-6.45 Up

to two evenings child minding per week.

5-Weekends and Bank holidays would be free that there will not be much

duties to carry out.

6-Occasional weekend work would be offered by prior negotiation.

I normally leave for work at 7.00am and get back at around 6.30pm

although some flexibility is useful.

I am offering a live in position with full board (we eat well in this house!)

1-Separate Toilet and Bathroom.

2-TV,different type of video machines.

3-Personal computer already Internet on.

e.t.c for you and i will make sure everything goes on well with you

with my kids.

Kindly send the copy of your international passport to the travel company so they can apply for visa and the travel company will be handling the ticket and the other documents.If you don't mind i can arrange for any language school and driving school if you wish. There is nothing to worry about all you have to do is contact the travel company below this mail and make inquiries for your visa and things needed by you that will make you eligible to work here perfectly

without disturbance.

Best of Regards

Mr Jim Shannon
The Nanny Agency Company is also fake, and is part of the scam. This scammer may also direct au pairs to contact another fake agency: Express Travel International. This fake agency has the following email address:
[email protected]
From: Jim Shannon <

[email protected]

>

Hello,

Thanks for the mail and am happy to hear from you and also to know that you are ready to work with my family,i want to assure you that you can stay for 1 year if you wish to work with my family till then and also i wish to know when you wish to start work for my family.

I have attached some of my family pictures to this mail and i hope you will love them and i also want you to send me some of your pictures .

I look forward to your mail once you have contacted and received response from the travel agency.

Cheers.

Jim.
The photographs sent by this scammer have also been used in other scams. You can see one example here:
viewtopic.php?f=42&t=19625&p=59665&#p59665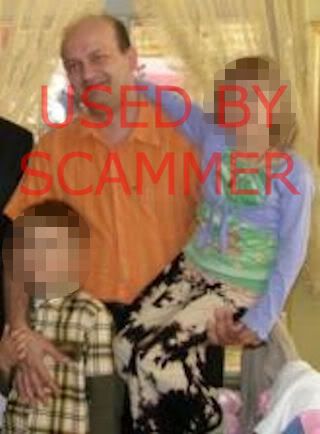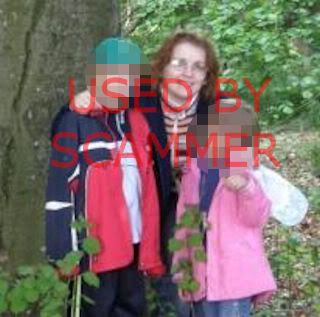 The email above, pretending to come from Mr Jim Shannon, was sent from IP address 197.255.171.120 - Ikeja, Nigeria. The following email, pretending to come from the fake Nanny Agency, was also sent from IP address 197.255.171.120 - Ikeja, Nigeria. The same scammer is sending emails from both the fake Jim Shannon and the fake Nanny Agency.
From: Easy Fly <

[email protected]

>

Subject: INQUIRY ABOUT YOUR TRAVELING DOCUMENTS TO UK

Member of the International Nanny Association and Better Business Bureau

Dear Applicant,

We are sending you this response to acknowledge your mail to us inquiring about the necessary documents needed to work and live in UK.These are the necessary documents needed for you to work and live in United Kingdom legally: A Valid VISA,WORK PERMIT,INSURANCE AND TAX-CLEARANCE.

In order for us to help you in preparing your traveling documents,you are to send to us your full information such as:

(i) Full Name

(ii) Contact/Postal Address

(iii) The Scanned Copy of your International Passport

(iv) Your Host Family Address(this is needed for us to prepare your Work Contract which will be sent to you along with your necessary documents to your Contact Address via DHL for you to sign).

All the necessary documents above(VISA,WORK PERMIT,TAX-CLEARANCE) would cost you 750 pounds .Your necessary traveling documents would be ready within two (2) weeks after the acknowledgment of your 750 pounds payment confirmation.Your traveling documents would be delivered via DHL Worldwide Courier to your Contact Address provided with us within two (2) weeks after your 750 pounds payment confirmation acknowledgment.

Finally,you would need a Flight Ticket upon the issue of VISA.It is strongly advisable that you get your Flight Ticket booked down while processing your traveling documents because the British Consulate do request proof of Flight Ticket before a VISA is issued.We will send you a mail about the details of your Flight Ticket along with our acceptable methods of payment.

PLEASE NOTE: YOU ARE ELIGIBLE TO TRAVEL TO UK IF AND ONLY IF YOUR ANSWERS TO THE FOLLOWING QUESTIONS ARE NO.

1- DO YOU HAVE ANY CRIMINAL RECORD IN THE UK?

2- HAVE YOU EVER BEEN DEPORTED FROM UK?

If your answer to the above questions is No then you are eligible to travel to UK.

We look forward to read from you.Thanks for your co-operation and it is our pleasure to serve you better.

Yours Faithfully,

NANNY IMMIGRATION

Copyright 2012 Nanny Immigration , All Rights Reserved.

Terms & Conditions| Terms & Conditions | UK Citizenship Immigration | Privacy Policy | Careers

Head Quarter Contact Address: 156 Blackfriars Road,London,SE1 8EN,UK

Email Address:

[email protected]