This is a fake au pair job scam. There is no job, just a scammer looking to steal your money.
Hello XXX

Thanks a lot for your interest. I am so delighted to know of your quality and willingness to take care of my children. For the faster and quicker processing of your working permit document and visa you would have to contact the traveling company that helped my last au pair from Austria.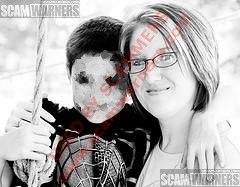 Please do not tell scammers that they are listed here - it will take them seconds to change their fake details and their new details will not be listed for any future victims to find.