Rose Kudrow


[email protected]

>
reply-to

[email protected]




[email protected]



IP 41.202.70.174 Cote D'Ivoire (Abidjan)

Advanced Fee Fraud
Dearest One,

Pleased to meet you ,My name is Rose kudrow 24 years old, I am from the origin of Sao Tome & Principe but presently in Abidjan the capital city of Ivory Cost where i was born 24 yrs ago.

Please i need an honest person to be my partner a person i can count on,I know it is natural for you to wonder why i have contacted you for this when we have not known or met each other before but i must confess to you that life has taught me that there is a time in ones life when she has to trust and confide in a total stranger instead of her people she knows.

It all started when my uncle conspired with my father's business associate and poisoned my beloved father to death just because He wants to claim my father's properties which is my inheritance as the only child of my late parents. My uncle who is suppose to be there for me when my father is not there now became my hunter.

Before the death of father he told me that he deposited this money (3.8 million U.S Dollars) with a bank in Abidjan the capital city of Cote d'Ivoire but He deposited the money to the Beneficiary of His then Foreign Partner and had an Agreement with the bank that this money should be released and transferred to his then Foreign partner.

According to my late father He was to submit His then foreign partner's personal information and datas to the bank later but unfortunately as fate may have it my father died without submitting to the bank his then foreign partner's personal information and data's for the transfer of the money.

Now based on this, I am obliged to get a foreign partner to be able to transfer this money out of my country for investment abroad. Even as i am talking to you now, i have fled from my family house to the interior area of my country for my hide out in a guest house for my safety untill this transfer is completed then you will withdraw some money from it and send to me so i can get my traveling document to come over and meet you in your country for my safety and to continue my education.

You are my only hope now and i am really counting on you. We will share 60/40% of the profit made from any investment made in your country( 60% for me while 40% for you).

Waiting to hear from you,


Remain blessed in the Lord.
Your's Sister In Christ, Miss.Rose kudrow.
Dear XXXX
How are you today? Thank you very much for your response to my proposal.The proposal is Just for your assistance in recieving my money for investment establishment in your country for long time mutual relationship in lucrative areas.

I wish to futher explain to you on the way we have to go about this transaction, I want to transfer the fund into your Account after which I shall travel out of this country immediately to meet with you in your base so that I can continue my education while you help me invest the money in a lucrative businesses of your choice.

Like I informed you in my first mail ,this money was my fathers money which he made with a foreign partner as his business associate when he was alive.
Now dear,the only thing i want from you is to abandone whatever you are doing now and lets follow this transaction so that this money will be transfered to your account before one week for us to prepare arrangement of my coming ok.

futhermore, i want you to be good and honest partner in this transaction who will assist me to receive this fund over there for establishment while I continue my education.
To enable us proceed in this transaction without further delay, you need to confirm to me the following information

1)your full names,
2)your private telephone number,for easier communication.
3)your house address and country
4)your new photograph
5)to keep this transaction confidential between you, I and GOD untill i arrive to your base.

Try to confirm to me the above information now, so that I will foward to you the full contact information of the bank to enable you contact the bank, for them to tell you how the money will be tranfered to you.
May God Bless you for your understanding.I have attach my photo.

Eagerly Waiting for your urgent response.

Thanks and God bless.
Best regards,
Miss Rose kudrow.

Take a good look at this photo and compare it to the next one it sends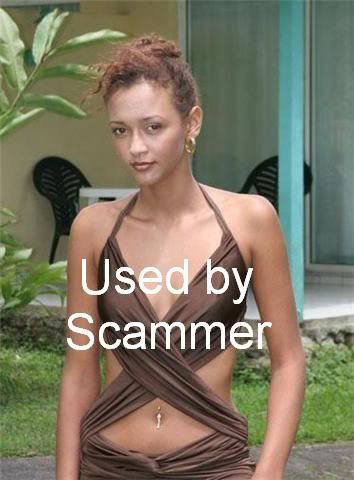 Hello darling XXXXX

Honestly i am very happy reading your mail and your personal data which you have sent to me as i requested, this has made me to have more trust and confidence in you, thank you very much and may God bless you for your kind heart and for your concern towards me.

First thing tomorrow morning i will go and submit your personal informations to the bank where my late father deposited the money and i will declare you my late father's foreign partner and beneficiary of the money as stated in the agreement bond between my late father the bank then i collect the contact of the bank.

As soon as i come back from the bank i will send you the contact of the bank so that you can open direct communication with them for the claim and transfer of the money to your bank account.

XXXX, concerning your question about "romantic feeling" Honestly i don't know what to say but the way you sound in your message i can feel that you are a very romantic man and careing LOLLL i do not want to say more about these let wait and see what happens as fate may want it

Once again thank you for everything may God bless you, attached is my picture and i will like to see your picture

(PLEASE ALWAYS WRITE ME HERE

[email protected]

AND NOT

[email protected]

)

Please you are my only hope.

Kiss and Hug

Rose Kudrow
This is a completely different person or it has put on some weight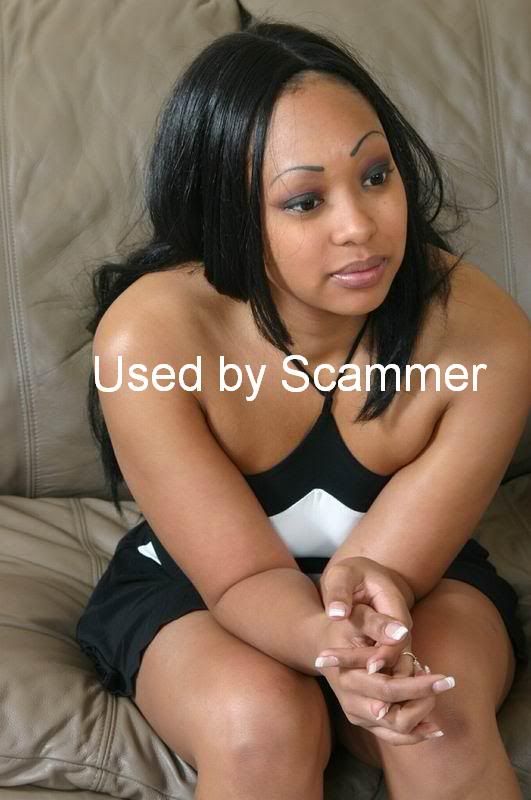 Good Morning XXXX

I have gone to submit your personal informations which you gave to me to the bank where my late father deposited the money and i also declared you my late father's foreign partner and investor with this decleration today you became the beneficiary of the money.

After registering your informations with the bank, the bank's international remittance manager said they will transfer the money to your bank account any time you contact them officially as my late father's foreign partner and investor and apply for the transfer of the money.

Please do not delay contact the bank immeidately introducing yourself to them that you are my late Father's (MR.KUDROW KOUAKU) Foreign Partner and Investor and request them officially to transfer the money into your bank account which you will give to them.

Below is the contact of the bank and my late father's account informations.

SKYBANK PLC, COTE D'IVOIRE

Remittance Department

Telephone;-+22560902417

FAX:- +22522413151

Email:-

[email protected]

Please you can contact them by email and if possible call them on phone too. Remember to include the information of the deposit of the money in the message you will send to the bank;

1) NAME OF DEPOSITOR: MR.KUDROW KOUAKU

2) DATE OF DEPOSIT: 03/03/2009

3) ACCOUNT NUMBER: SB-RCI-090531490

4) AMOUNT DEPOSITED: US$ 3,800,000.00

5) NEXT OF KIN: ROSE KUDROW

6) BENEFICIARY: FOREIGN PARTNER / MR.KUDROW KOUAKU

Please i am just as student and i must confess to you that i have never in my life done anything with a bank so i don't have any experience in bank issues or money transfer,I am realying on you for the success of this transfer.

Please when you recieve the money and confirmed in your bank account, you will withdraw from it and send to me for my traveling document so i can come over to meet you for my safety.

I want to plead with you to try as much as possible to coporate with the bank for the fast and safe transfer of this money, I like i told you ealier i am in a guest house for my hide out and i will remain there till this transfer is completed so i want this transfer to be fast before the money i paid for my accomodation in the guest house will expire.

Attached is the agreement bond

Kiss and Hug

Rose Kudrow
Hello darling XXXX

How are you doing today, hope you are fine and ok? I expected hearing from you today but till now i have not heard from you this is why i am asking after you?

Please have you contacted the bank, what is the state of things between you and the bank?

I am very worried and wants you to update me;

Kiss and Hug

Rose