From
Hilmi Zainuddin
-
[email protected]
- Google+ profile shows the name
"MORRISON P GOODMAN"
Other Email:
[email protected]
Sir,

Did you instruct Mr Andrey Vedikhin to take over your US$21.5million transferred from United Bank of Africa (UBA) ? Kindly see the attached international passport of this gentleman calming to be your partners as they have push one Morris Hayes out but we got to save your transaction with the report from Her Majesty Treasury. We are aware that this money was transferred from UBA and your US$21.5million is still hanging to be transferred from attached Bank Guarantee worth Five Hundred Million Euros €500,000,000.00 which is supposed to be re-assigned to you.

Kindly notify me if you know this person by looking at the passports attached so that i can release and instruct the bank to process the payment of $21.5million to him as he claimed to know you and that the money should be re-assign tto him.

Yours



Hilmi Zainuddin
For Her Majesty Treasury.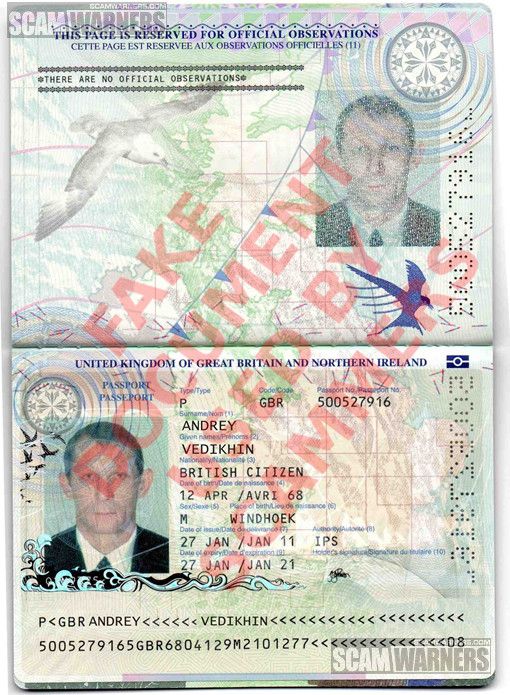 Also attached is a PDF with a number of fake bank transfer screen shots.
Last edited by
AlanJones
on Sat Aug 30, 2014 11:51 am, edited 1 time in total.
Please do not tell scammers that they are listed here - it will take them seconds to change their fake details and their new details will not be listed for any future victims to find.