Dear XXX

Good news, attached is a copy of the receipt and documents collected from the Solicitor.

Please acknowledge and get back to me.


Chan.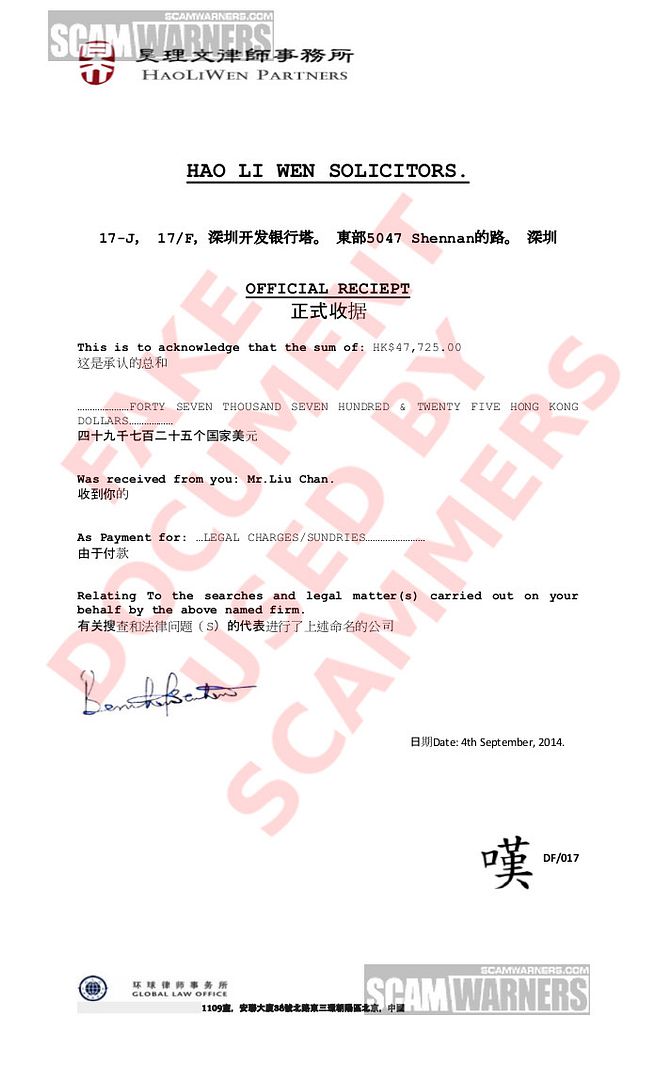 Please do not tell scammers that they are listed here - it will take them seconds to change their fake details and their new details will not be listed for any future victims to find.