From:
David Mckay
-
[email protected]
Reply-to:
[email protected]
Other Email:
[email protected]
Tel. No.:
+233231175833
Greetings XXX,

I hope all is well with you and your family. My dear the good news is that the pending transaction has been successfully completed through the cooperation of my new partner from Australia .

Meanwhile, I waited for you to get in contact with me for your VISA CARD Loaded with the sum of $350,000 after your help to me to get my inheritance fund and I did not hear from you again, hence I deposited it with United British Red Cross Courier Service through the help of my new attorney Barrister.David McKay Kofi.

Note that i have already paid for the delivery charges and insurance certificate but they did not allow me to pay for the security keeping fee because they don't know when you will be contacting them, the security keeping fee is $135. All that you need to do now is just contact them immediately and send the security keeping fee of $135 USD to them so that they will release your package to you without any delay.

Contact the Dispatch Director :Dr.Bright Kofi using this email address :(

[email protected]

),telephone No: +233-231-175-833 and make sure you provide the following information below:

1)Your full name:

2)Your telephone:

3)Contact address:

4)A valid ID card:

Hence, as a matter of facts, make sure as the rightful beneficiary of the VISA CARD package of $350,000.00,you must contact them by indicating the code (UBRCS428) to enable them deliver the visa package as they have it in their record.

Yours Sincerely,

Barrister.David McKay Kofi.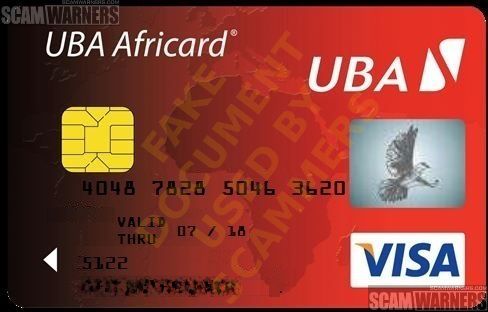 Please do not tell scammers that they are listed here - it will take them seconds to change their fake details and their new details will not be listed for any future victims to find.