Pic stolen from Sergeant First Class
Sean Tobias Ambriz
, US Army
quora
Remot support spy
Michael Fendi
From New Jersey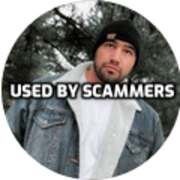 Q: How do I forward my husband's text messages to my phone?
A: To access your partner's hidden text and deleted messages remotely from your phone without his knowledge or trace.

This task goes beyond what you can do yourself by yourself as an ordinary phone user Because it requires a basic knowledge of computer software and hacking experience.

But I will share my experience with you here maybe it could be of help for a solution to your question here.

Sometimes two weeks ago, I was reading through some questions and answers on quota, Then I came across an interesting post that caught my attention, someone was referring "Remotfixtech ' as an expert who can successfully help in remotely accessing my cheating spouse's phone, which was what I needed to do then.

But at the same time, I was been curious if it is possible to spy on someone's phone or clone some phone to access their phone apps and call log and read all messages, I find it difficult to believe it could be possible… so I decided to contact the tech expert just clear my believe if it is possible.

So I decided to hire him first to help clone my second phone to see if it was possible and in less than 24hours of sending my second phone number to them as the targeted number to work on, A link was sent to me after opening the link on my phone it redirected me to a page that displays the portal to the cloned wall of my second phone which I use as the targeted number.

Then from that page, I can read all the messages and even access apps messages via my phone, I was even able to read my 1year deleted messages from the targeted number on my other phone.

This is what convinces me that nothing is impossible when it comes to the hacking world if you contact the right place for a solution, So I am sure you know what to decide on now?

You can always use the trusted service of Remotfixtech through the link below and thank me later.

Contact mail to reach out to :

[email protected]

I believe this will help someone….