FLORY MOORE
Liar and romance scammer
User names used sweetflory13 sweetaaliyah45
Claims 21 or 22 or 24 years old, dob 13th September 1987, single with no children, "student" living in Idaho City, Idaho, USA
Mail address used
[email protected]
IP = 122.55.47.70 = Pasig in Philippines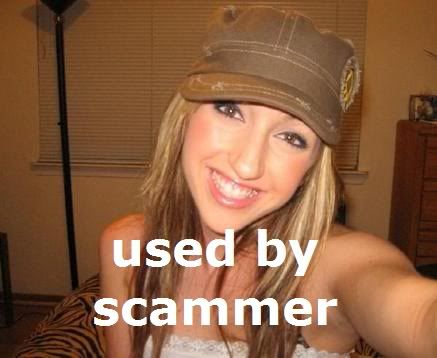 This scammer on these following dating sites;
http://www.blackplanet.com/sweetflory13/
sweetflory13 Sex: Female Location: Idaho City, ID
Race: White
Zodiac: Virgo
http://www.ticket4one.com/profile.php?ID=22528
sweetflory13 ..hit me up on my YM

22 y/o female Student
from: Idaho City, USA

Profile type single
Sex female
Children 0
Want children No
Date of birth 1987 - September - 13
Height 5'8" - 5'11" (171-180cm)
Body type Slim
Ethnicity Caucasian
Religion Catholic
Marital status Single
Smoker Rarely
Drinker Rarely

I look for a female
Looking for an age range 20 - 45

some people asked me who i was & i'm stil trying to find out who the real me is...
Well ive been to hell & back my life WAS messed up with makin stupid mistakes buy things are lookin better..
Obviously I also love sex and don't plan on being tied down to any one person for the rest of my life. I plan on having fun in my life before I die.Got Everybody Watching What i Do, Come Walk in My Shoes And See The Way That im Living if You Really Want To...
i embarrass my self, i spill sh*t , i eat, chat when im bored.I've been lied to, cheated on had my heart stolen but iim learning not to let people get t close..
im a girly girl i love to dress up, i cant live without my make up,mobile, straingers & mates.
All you have to in life, iis go out have fun with yur friends, party hard && look better then the bitch next to you..
i have tons of regret but i would never turn back time & change it because at one point every thing yuo did wiil be what you want...
my life is mine & no immature boys or stupid bitches can f*ck it up for me anymore...

About Me:
We keep moving forward, opening new doors and doing new things because we are curious.....hit me up

Looking For:
"DONT CHASE THEM, REPLACE THEM My mood will always depend on yours I most fear in life things that have already happened to me in the past "You've got enemies, good, that means you stood up for something in your life." ." ""I believe that everything happens for a reason. People change so you can learn to let go, things go wrong so you appreciate them when they are right. You believe lies so you eventually learn to trust no one but yourself and sometimes good things fall apart so better things can fall together."."
http://www.mingles.com/sweetaaliyah45
sweetaaliyah45

..VISIT me im worth ..LOL:
...well i dnt spend much time on here and i dont even have any idea on what to right on this space.. if you got YM much better you can always catch me there.. sweetflory13 is my username just message me there anytime then ill reply you back if i got it ok..

Female
Age:22
Location:Idaho (Idaho City)
Photos - are scammers using yours?
click here
Are you falling for a love scammer?
click here
Never send money by Western Union/Moneygram.
Never give personal information.
Online anyone can claim to be anyone, any age and from anywhere.