EMMY STEWART ANDERSON
Liar and romance scammer
Claims to be an American art dealer, widower with 2 dependant children.
This scam may involve having a road accident on way to airport and requires money "loan to be repaid" to save his childrens lives and to pay for his own treatment.
This scammer uses jwmatch.com
Mail address used
[email protected]
IP = 83.229.90.158 = Nigeria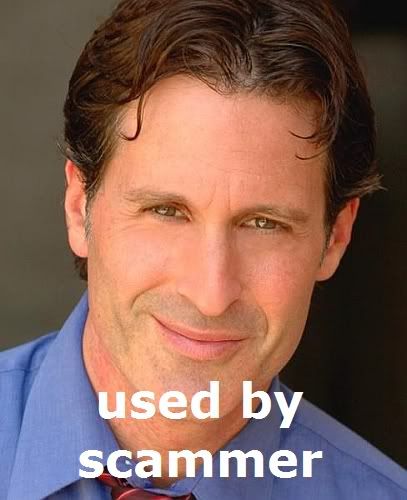 Messages;
My name is Emmy Stewart Anderson.I'm half Dutch/American born and raised in Kuala Lumpur,WP Kuala Lumpur 50460, but I'm Originally from Buena Park,CA,I was born in a very creative and loving family, My artistic talent was given and odained to me by the Almighty God and i'm here to explore it to the whole world.

This (fake website - now offline) was founded in the Spring of 2007, we are 100% USA owned and seprated. Having a vision to promote Oil Painting, Gold Sculpture,Silver Sculpture and Landscapping, a western originated art form to the East and to support the local artists world wide.I work hard to keep My overhead low and act as a direct link between you and the artists in order to guarantee you the lowest prices anywhere in the world without compromising the quality. My mission is to provide our customers all over the world with the highest quality oil paintings at the best price possible.I'm a team of young, energetic and passionate professionals that strive to expand and succeed.
It was so nice hearing back from you sweetie, everything about you seem to be so perfect sweetie, you have a such a captivating smile. it was so nice hearing back from you once more, i would like to know more about you if you don't mind and i want you to know that i'm also ready to explore everything about me and what ...... has done for me. why not send me an Email to my direct Email address (peacefullheartseeking/@/y/a/h//o/o/./c/o/m) Or better still you IM me on yahoo instant messenger, here is my screen name on yahoomessenger (peacefullheartseeking), i'm online now.

Emmy
Why not add me on yahoomessenger so we can chat on there?
Photos - are scammers using yours?
click here
Are you falling for a love scammer?
click here
Never send money by Western Union/Moneygram.
Never give personal information.
Online anyone can claim to be anyone, any age and from anywhere.