STEWART
Liar and romance scammer
User name used st_tropez01
Claims 33 or 35 or 46 or 49 years old, dob 15th March 1976, single or divorced with none or some children, "textile designer" living in Yorkshire, England, UK or Newcastle or Sunrise, Florida, USA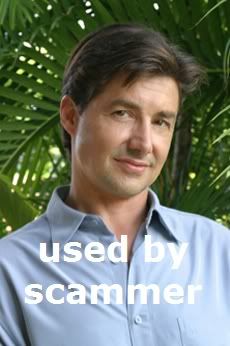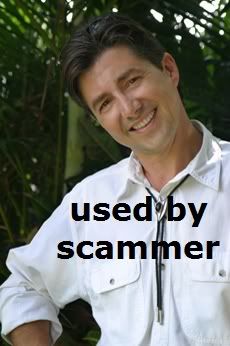 This scammer on these following dating sites;
http://www.elovedates.com/view.php?l=default&id=16861
User first (nick)name st_tropez01
Birthday Mar/15/1976
Gender Male
Type of Relationship for dating only
Country United Kingdom
City yorkshire
Height 5'7" (171cm)
Weight 105 lbs (48kg)
Hair color Black
Eyes color Brown
Job textile designer
Hobby travelling and picnic
About ask and i will tell
Seeking gender Female
Seeking age 35 - 52
http://matchcity.com/profiles/profile71564.aspx
st_tropez01

Relationship Type: Dating
Any Children: No
Future Children: Yes

Live in: newcastle, FL,
Member Gender: Male

Age: 46
Occupation: textile designer
Ethnicity: Other
Religion: Christian
Height: 5' 7"
Weight: 95
Eyes: Brown
Hair: Blond
Marital Status: Single
Education Level: PhD
Smoke: No
Drink: Yes, socially

There I am stewart , a looking good textile designer who travell arround the world for a project, mixed race male, average body build, no drama and a positive outlook on life. Take a look at who I am and what I seek. If you like me, message me and i'll send some pic's to see if you connect with my look. I am a confident, articulate, educated, successful professional that is seeking the exceptional partner. Spontaneous travel. Or, join me in the kitchen and have a glass of wine while I prepare dinner and we'll share deep stimulating conversation. If that's a serious relationship, good friends or great lovers, I am prepared for the next encounter life has to offer me. A friendship that is uninhibited and pure fun is what i'm about. Locations, settings and chemistry that will arouse all your senses and moments shared that cross your mind a week later while at the office. Putting a smile on your face while wondering when it's possible to feel like that again is the sensation I like to leave you with. I want a woman that I can trust without question and who can trust me the same.. We would be like two vases of water poured into one larger more beautiful vase, in which we would be one.Holding each other, breathing each other, tasting each other as we watch the sun rise and set in each others arms. Laughing, praying,singing, playing, crying, working together to make life fun and safe for each other. It has been hard to see that but i am still hopeful. Maybe I am just a helpless romantic, handsome man but hope is what gets us out of bed each morning to face the day. If we are meant to be a match, even geography couldn't keep us apart.i will like to hea from u soonest.
http://ip-208-109-123-101.ip.secureserver.net/profiles/profile66061.aspx
t_tropez01

Relationship Type: Dating

Any Children: Yes, not with me

Future Children: Yes

Live in: sunrise, FL,

Member Gender: Male

Age: 49

Occupation: merchandise

Ethnicity: Other

Religion: Christian

Height: 6' 0"

Weight: 120

Eyes: Brown

Hair: Black

Marital Status: Divorced

Education Level: PhD

Smoke: No

Drink: Yes, socially

hello, I guess I'm looking for a blended sort of woman. Someone who might come over or invite me over at the end of the day, might pounce on me and carefully tear my clothes off, or dive for the magazine basket beside my bed and start paging through the new girlie mag for ideas or humor, or just lay next to me in her undies, our bare legs touching and occasionally rubbing each other as we read our respective books. Either way, when the light goes out, we snuggle up and fall asleep together, knowing we won't be shocked in the morning to find the other still there. I'm looking for someone under 40 who lives in San Francisco. I'm 35 and live here, and age may just be a number but there needs to be some common life experience and the ability to get to each other's places easily without advance planning or traffic issues. I've tried an hour's drive away and five hours' flight away and while the sex was good, love with 14 days advance purchase requirements are not that good, and there's nothing like a backup on the freeway to dampen desire. I am 5'10/250ish (a bit under that actually, and dropping, but might as well shock you up front in case you're looking for 5'10/150ish) so if you can't appreciate a man with a little bit of padding, move along. I don't do drugs or smoke anything, and I don't care to be around drugs or tobacco. I drink in moderation and make great cocktails. There's a lot more to me, obviously, but it's your turn to talk about yourself. I know you can't tell me everything in one email, but see if you can get my attention without baring your breasts just yet.

Be ready for a relationship and looking for something before the solstice, please. stewart.
Photos - are scammers using yours?
click here
Are you falling for a love scammer?
click here
Never send money by Western Union/Moneygram.
Never give personal information.
Online anyone can claim to be anyone, any age and from anywhere.