WALTER MURPHY
Liar and romance scammer
User name used walterMurphy911
Claims 39 or 40 or 41 years old, dob 10th November 1969, single, no children, "dentist" living in East Elmhurst, New York, USA
Mail address used
[email protected]
IP = 82.128.20.56 = Lagos in Nigeria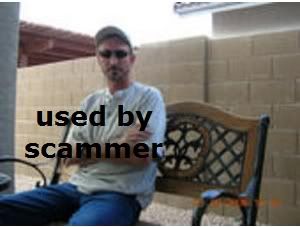 This scammer on this dating site
http://www.datemefree.org/search_result.php?ID=125400
walterMurphy911
- 39 y/o male
- east elmhurst, USA
- dentist

Personal details

ProfileType single
Sex male
Children 0
Want children Yes
Date of birth 1969 - November - 10
Height 5'4" - 5'7" (161-170cm)
Marital status Single
Education Grad school student
Income $30,000-$50,000/year
Smoker No
Drinker Rarely

Details of the person you are looking for

I look for a female
Looking for an age range 30 - 40
Looking for a height 5'4" - 5'7" (161-170cm)
Looking for a body type Ample
Relationship Marriage, Relationship, Romance

Description:
m looking for woman who want friends & dates, or hopefully if we liked each other enough, then a traditional committed relationship and eventually marriage and/or family......Im good either way with someone who has kids of their own already or if my potential life partner wanted to start a family and have him own kids..... And As for me.., i am looking for a honest, lovingcaring Woman, humble, faithful and trust worldy Woman to spend the rest of my life with. I am not just looking for a shorterm relationship but i am looking for a relationship that will last till the end of time. I want a Woman that will treat me like a real woman and will never hurt me for anyreason. I want to be loved like never before;;.
Message;
Hi am Murphy .... from New york............ i really have a deep feelings for you and the beauty God gave you, am 41 single man looking for my right woman, my Heart Desire, Understanding, lovng caring woman that will love me with all her love................ i hate games and shitting but when comes to true love i will give her the best of best she never had in her life, you can Email me at

[email protected]

or add me on IM , to knw each other better.
Mail;
Thnaks for the Email, am Murphy, am 41 single lookking for my wife and the right woman, am a dentits working under the UN Govt am cool and humbble looking ahead to hear from you soon.
Photos - are scammers using yours?
click here
Are you falling for a love scammer?
click here
Never send money by Western Union/Moneygram.
Never give personal information.
Online anyone can claim to be anyone, any age and from anywhere.