BECKY HOWELS
Liar and romance scammer
Aka beckylinda
User names used sahada_hm linbec007
Claims 30 or 36 or 37 years old, living in the Bronx, New York, USA, but in Africa to help the "poor starving children"
Mail addresses used
[email protected]
[email protected]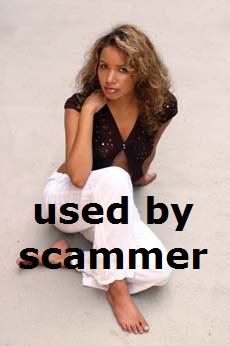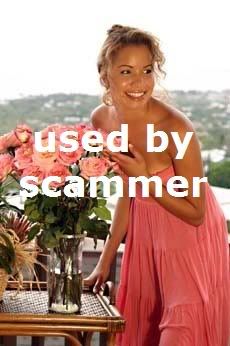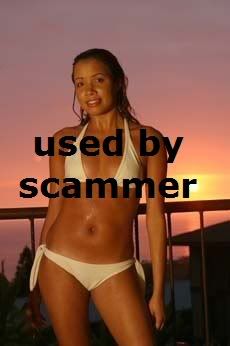 This scammer on these following dating sites;
http://www.paltalk.com/people/users/sahada_hm/index.wmt
sahada_hm

Female, 37 Bronx, New York, United States

Am a nice and understanding lady who is looking for love,

Interests: long time relationship
http://www.paltalk.com/people/users/linbec007/index.wmt
Female, 30 New York, United States

am single lady young seeking for a serious man out here to start a new life with.if you are interested please kindly contact me via:

[email protected]

for a better discuscusion.
http://www.mylol.net/linbec007
Display Name: beckylinda (linbec007)

Age: 30

write me to

[email protected]

Am Becky and am single and I really want to start a new life with a perfect man. I am creative, loyal and responsible, cheerful, easygoing, and independent in those things that interest both. The pride and the infidelity is the worst sin in the humans, about this last, it is not necessary to add nothing else. It is my pleasure we know more than just chatting, some people wants to cheat me over my parents estate, because I am single woman.

I hope to find someone happy, honest, hard working, someone that can wake up in the morning with a goal and an expectation for the day and for the future.What are your likes and dislikes in a relationship that can last for a very long time? Could you please update me with some more of your pictures .

Kind regards.

Becky Howels

Favorite music genre: r and b

Favorite color: Blue

Favorite day to go out: Sunday

Favorite club: do it all

Favorite TV show: opera

Favorite activity: dancing

Favorite sport: football

Favorite team: man united
Photos - are scammers using yours?
click here
Are you falling for a love scammer?
click here
Never send money by Western Union/Moneygram.
Never give personal information.
Online anyone can claim to be anyone, any age and from anywhere.