ALINA
Liar and romance scammer
User names used Alina_s Alina_s39
Claims 26 years old, single, never married, no children, "manager" living in Kharkiv/Khakov (??????), Ukraine or Alabama, USA
Mail address used
[email protected]
Note - this scammer has recently had a profile deleted from this site (datingnmore.com)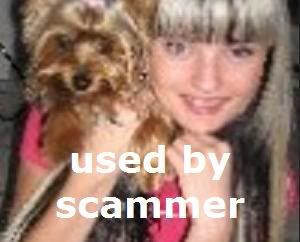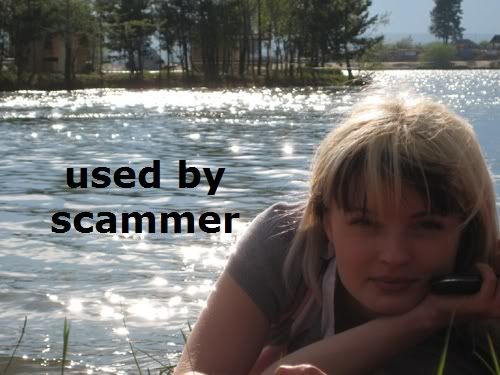 This scammer on these following dating sites;
http://www.onelovenet.com/index.cgi/def/show/id/102501/ad/Lonely_Woman/
Alina_s Lonely Woman

My Hobbies: reading, auto, sport
Location Kharkiv, Kharkivs'ka Oblast', Ukraine

Age: 26
Ethnicity: White
Height: 5' 3" - (160cm)
Body Type: Slim
Hair color: Blonde
Eye Color: Green
Smoke: Non-Smoker
Drink: Ocassionally
Profession: Manager
Education: High School
Children: None
Marital Status: Single
http://www.dating72.com/Alina_s/
Alina_s

Age: 26
Gender: Woman
Seeking: Man
Location: Ukraine, Alabama, Kharkiv

Body type: Slim
Height: 4' 8"
Eyes: Green
Hair: Blonde
Ethnicity: Caucasian (white)

In my own words:

I am sweet and calm young lady, that still believe that dreams may come true.I love every minute of life and try to make every day brighter then yesterday. I am cheerful and honest person.I have diverse interests varying from fun to serious things. I like music, dancing and movies
http://www.bookflirts.com/member/profile_Alina_s.html
Alina_s: Yes

))

female, 26 y/o , Kharkiv , Ukraine.

My first name Alina

Desired Relationship Dating, Serious Relationship

My age 26

My match's age 30-45

Occupation Manager

Religion Orthodox

Children I Have None

Drinking Rarely

Body Type Slim

Eye Color Green

About myself

It is better you will say about me after getting acquanted

))
http://www.lavaplace.com/Alina_s39/
Alina_s39

I am a: 26-year-old woman
looking for: 30 - 50-year-old man
marital status: Single - never married
children: None

I think that man has to be easy-going, open-minded, and cheerful. I look for a relationship based on love, trust and understanding. I would like my man and me explore the world together, wake up with a happy smile each morning. I am looking for a serious and lonterm relationship!
Photos - are scammers using yours?
click here
Are you falling for a love scammer?
click here
Never send money by Western Union/Moneygram.
Never give personal information.
Online anyone can claim to be anyone, any age and from anywhere.