Profile on FishMeetFish - colin123 -
http://www.FishMeetFish.com/profile/colin123
I am seriously looking for my soul mate

Age & Gender: 54 Year Old Man
Height: 5' 5" (165 cm)
Body Type: Average / Medium Religion:
Christian - Anglican
Ethnicity: Native American with Black Hair Color / Blue Eye Color
Zodiac Sign: Aquarius
Location: Ohiopyle, Pennsylvania, US
Time flies and the only thing remains to take everything from it. I am the person who can't put up with the things which I am not satisfied with. I am always ready to change everything for the better. I am not afraid to quit a job I don't like, to stop communicating with people I don't respect, to leave the place which I feel strange at. There aren't any frightening thing for me except broken heart which must be protected.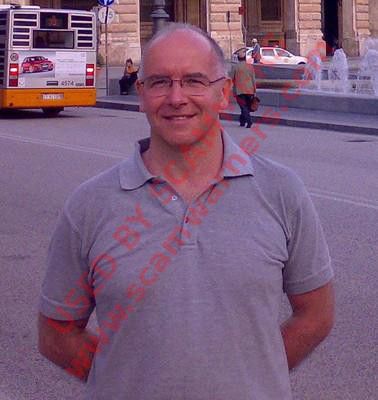 PMs
Hello and how are you doing Pretty!..I am colin bills a single man here and seriously looking for a woman..I got attracted by your profile and i would like to know u more and see where things will take us to..Colin
Nice to meet you as well..I am interested in you so please tell me a bit about yourself and let see here things will take us to..Colin
Oh ok my email is

[email protected]

hope to hear from you soon..We can even chat at yahoo messenger..Colin
Please do not tell scammers that they are listed here - it will take them seconds to change their fake details and their new details will not be listed for any future victims to find.