Profile on FishMeetFish - maturemind -
http://www.FishMeetFish.com/profile/maturemind
Care

Age & Gender: 48 Year Old Man
Height: 5' 8" (173 cm)
Body Type: Athletic
Religion: Christian - Anglican
Ethnicity: Caucasian with Blond Hair Color / Brown Eye Color
Zodiac Sign: Taurus
Location: Oakland, California, US
About Me
I am spiritual, religous, and a Catholic. I am straightforward, strong willed, and therefore I don't smoke at all,I believe in treating others as I like to be treated; with kindness,

courtesy, consideration, honesty, respect, etc. I do not judge others; that is up to God and I am not

prejudice unless it comes to someones negative (bad) character and lack of respect, courtesy, kindness, honesty, etc.

My Perfect First Date
A nice lunch or dinner. A nice conversation that doesn't get too deep too fast, just to get a feel of how we interact while getting to know a bit about each other. Has to be a lot of laughter. When the conversation goes real well, lots of eye contact, uncontrollable smiling, that kind of stuff, then you cancel going to the movie you were planning on seeing. It's a great first date if I can't stop thinking about her all the way home and all the next day.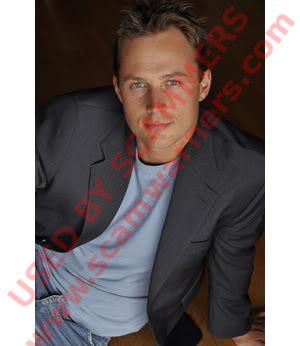 PMs
Hello pretty..
How are you doing? i guess your doing fine.. actually i was just going through some profiles here and then i came across your profile when i saw it i was so impress so i would love to get to know you better, I am new at this Just want to give it a Try, I'm honest, sincere, loving, loyal, and a true romantic. I believe in treating people as i would like to be treated. With kindness and respect. I think men and women are equal and should treat each other with mutual respect and understanding..... Will be looking forward to hear back from you...John.
Last edited by
AlanJones
on Sat May 10, 2014 4:45 am, edited 1 time in total.
Please do not tell scammers that they are listed here - it will take them seconds to change their fake details and their new details will not be listed for any future victims to find.