Profile on FishMeetFish - sweetlovechariot -
http://www.FishMeetFish.com/profile/sweetlovechariot
fish swimming looking for a seamate

Age & Gender: 48 Year Old Man
Height: 6' 2" (188 cm)
Body Type: Athletic
Religion: Christian - Catholic
Ethnicity: Caucasian with Black Hair Color / Brown Eye Color
Zodiac Sign: Capricorn
Location: Riverside, California, US
i am handsome, tall, cool, witty, smart, intelligent, nice, and adorable. I have respect for everyone and i am a loving person. I love the outdoors and i have a great sense of humor. I love computers, i am a single man. I am not a player, i have been played many times so i am very careful. I dont have much to say. I am someone that is just friendly, I am nice and easy going, so much fun to be with. An open minded person. I have always believed in love even if some women are out there to hurt, i still have the believe that when i find the right person, we will get it right.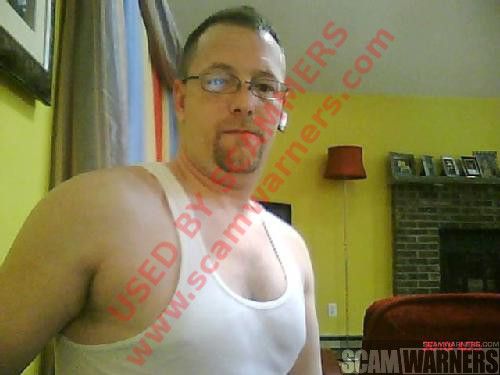 PMs
hi XXX. my name is carol stefan. can we chat? my e mail adress is ngdamon at ymail dot com or let me know you want to stay in touch. i hope you respond okay?
[email protected]
Please do not tell scammers that they are listed here - it will take them seconds to change their fake details and their new details will not be listed for any future victims to find.