Fake facebook profile
https://www.facebook.com/profile.php?id=100007818767572
.
Asks victims to contact
[email protected]
to buy a military calling card to speak to him.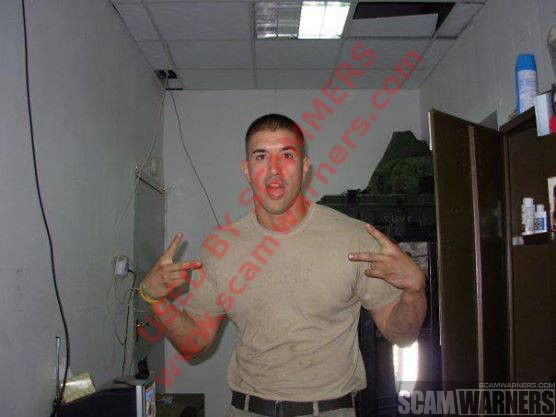 Please do not tell scammers that they are listed here - it will take them seconds to change their fake details and their new details will not be listed for any future victims to find.