Profile on FishMeetFish - look4lovelant -
http://www.fishmeetfish.com/profile/look4lovelant
Love is all I need

Age & Gender: 49 Year Old Man
Height: 6' 0" (183 cm)
Body Type: Average / Medium
Religion: Christian - Other
Ethnicity: Caucasian with Black Hair Color / Brown Eye Color
Zodiac Sign: Capricorn
Location: Conroe, Texas, US
I am an independent, confident, happy, fun loving, easy going, broad minded,caring, genuine kinda Man. I love spending time with my family and friends, whether that's dining in, dining out or having a barbecue in the back garden. I am also honest, loyal, loving, romantic . I have one son his grown boy.What I am looking for:
The best way that I can describe this is to find someone that can be woven through all the areas of my life. I would like to find someone that appreciates the confident and independent man that I am but that also allows me to show my vulnerable side. I am not a man that needs a woman to feel complete in his life but I WANT to have someone in my life that fulfills the parts that is missing. Someone that will laugh with me and at me (at times, I am funny, someone that likes new adventures from a afternoon in the Heights or anywhere around but will like the Houston area; a weekend in the Texas Hill Country; someone that understands my need to continue my close relationship with my family; someone that can appreciate just standing out at night and looking at the stars.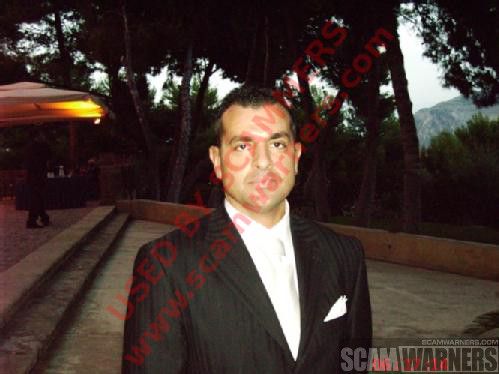 PMs
Hello you have a nice profile picture am Michael and you?
It nice meeting you I like your profile you sound good, am new to online date my son dont like it for me but I have to try. ..I care about other people a lot as I have a big heart. I am looking for someone to be my friend and companion, and possibly enter into a serious relationship in the future. I would like to be in a relationship with trust, honesty, and good communication. Am hard working man ,I have 1 son his grown I became single 2011 lost my wife in an accident . I am ready to give my time for a new relationship and am looking for some one who will be faithful all time . I have 1 brother and one sister .please tell me about your self too like what you enjoy most and what you do for living? what your best colour and best food also if you have brother and sister . sorry I don't come online every day I was thinking of closing my profile today because most women are looking for sex only and am looking for a relationship that will leads to marriage. Hope to get a reply from you on what you are looking for.

Michael
How are you doing hope fine? this is my email:

[email protected]

my skype is sweetroy99 send me request
Last edited by
AlanJones
on Mon Jun 30, 2014 1:19 pm, edited 1 time in total.
Please do not tell scammers that they are listed here - it will take them seconds to change their fake details and their new details will not be listed for any future victims to find.