Profile on FishMeetFish - alexanderlloyd001 -
http://www.FishMeetFish.com/profile/alexanderlloyd001
Yesterday is history, tomorrow is a mystery, today is a gift, that's why it's called present

Age & Gender: 43 Year Old Man
Height: 5' 11" (180 cm)
Body Type: Big And Tall / BBW
Religion: Christian - Anglican
Ethnicity: Caucasian with Black Hair Color / Brown Eye Color
Zodiac Sign: Libra
Location: Los Angeles, California, US
About Me
I am a honest man i love swimming,watching comedy movies listen to music and visiting beaches..i drink occasionally i don't smoke....I love to play field games,Beach, movie, writing poetry and watch sporting games and a whole lot other things to keep me busy and don't get me lonely.. . I am in fact hoping to find happiness via Good Relationship! .A serious relationship based on trust and honesty am seeking for , since I think if a man and woman don't have friendship, the rest of it just won't work. I have a rather unusual sense of humor.I like to laugh at odd things. But I think no matter what you're laughing at, laughter is important as it helps to cope with life. i don't like to push my beliefs on others. Also,family values are important to me. I feel if as a parent I'd have a duty to raise my child to love God and respect others. And finally, I consider myself to be a "hopeful pessimist." In other words, I see a lot of problems in the world and in my life but I know I can't let them get me down, and believe things have a way of working themselves out!I am looking for an attractive minded woman who loves music (a plus) as much as I do....I am looking for someone who has a good personality, friendly, outgoing, confident with herself.Someone who is polite and respectful(to herself and others)someone who respects me,and recognizes what a special person I am and treats me accordingly.I am looking for someone who will spend the rest of her life with me..,yet will respect my need for time and space periodically, and not feel neglected because of it.Someone that I can count on to be there for me.Someone who will make me laugh, laugh with me, or wipe(or kiss) away my tears.Someone who will love me, and allow me to love them back.Someone who will rub my shoulders or feet after a rough day,or just because they want to, and allow me to do the same for them.Someone who accepts me for me, and doesn't try to change me into who they think I should be..I want someone who will scratch my itch when I can't reach it.Someone who likes giving and getting affection.I like touching,holding hands, wrapping our arms around one another, stopping to kiss just because.Someone who is s emotionally stable,Someone who is patient,tolerant,understanding, compassionate,kind,caring,a good listener and communicator.Someone who can communicate her thoughts, needs, and feelings.Someone who likes to travel, enjoys the outdoors, respects our Earth.Someone who is thoughtful, considerate,loyal, honest,trustworthy,faithful,generous.Someone who is open-minded,sensitive to my feelings,supportive,responsible,reliable,dependable.Someone who is handy around the house.Someone who has class and tact,who will treat me the way I deserve to be treated..I Prefer someone who loves animals,and respects what God has created.Someone who is a good kisser(I believe there's a lot in a kiss),and someone who is sensitive to their partner's needs(sexually and otherwise). I think this is a good start.Let me know what you think.

My Perfect First Date
I am looking for someone who will spend the rest of her life with me..,yet will respect my need for time and space periodically, and not feel neglected because of it.Someone that I can count on to be there for me.Someone who will make me laugh, laugh with me, or wipe(or kiss) away my tears.Someone who will love me, and allow me to love them back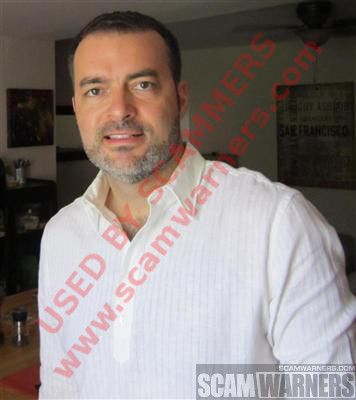 PMs
Hi...my name is Alexander..I am single and ready to mingle.i don't know how to sweet talk a woman but i know how to love her.I appreciate decency and sincerity in a relationship between a man and a woman. The inner beauty is more important for me than the beauty of appearance.but I must say you are pretty!! hope to hear from you soon.
Alexander.
Thanks for taking your time to reply me,with a sincere heart indeed I am highly impressed.I am a honest man i love swimming,watching comedy movies listen to music and visiting beaches..i drink occasionally I don't smoke.I am a Trauma Surgeon working for the UN as a paramedics....I love to play field games,Beach, movie, writing poetry and watch sporting games and a whole lot other things to keep me busy and don't get me lonely.. . I am in fact hoping to find happiness via Good Relationship! .A serious relationship based on trust and honesty am seeking for , since I think if a man and woman don't have friendship, the rest of it just won't work. So I would love us to keep in touch by Exchanging our emails mine is dr.alexanderlloyd at yahoo dot com so we could be able to chat and get to know each other better.
[email protected]
Please do not tell scammers that they are listed here - it will take them seconds to change their fake details and their new details will not be listed for any future victims to find.