CATHERINE GODWIN
Fake Refugee scammer.
Delete and send no details.
Claims;
24 years old, from Rwanda and presently at refugee camp Dakar, Senegal.
Mail address used
[email protected]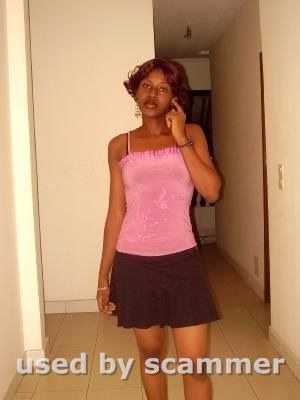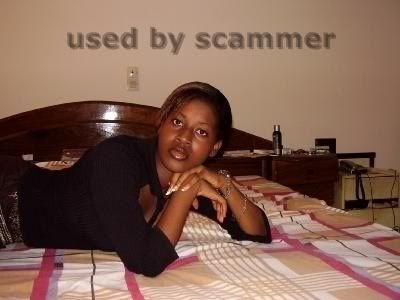 Saturday, April 18, 2009

Hello Dear,
How was the Easter celebration with you? I hope great.
I am happy in your reply to my email, meanwhile like i told you, my name is Miss Catherine Godwin, I'm 24 years old of age, from Rwanda in Eastern Africa, I am 5.10ft/178cm tall, fair in complexion, never married before and still single, but presently i am residing in the refugee camp here in Dakar Senegal (in Western Africa) as a result of the civil war that was fought in my country Rwanda, I am the daughter of late Dr. Alphonsus Godwin. My father late Dr. A. Godwin was the managing director CEO of (an oil company) GoddyAlphs & Associates (Ltd), and he was also the personal adviser to the former head of states in my country Rwanda before the rebels attacked our house one early morning and killed him alongside with my mother and my only beloved younger sister all in cold blood, it is only me that is alive today for the fact that i was in school during the incident, after which i had to ran for my dear life and with the help of the red cross charity society i managed to make my way to this country Senegal where i am living now in the refugee camp as a refugee.

In this refugee camp we are only allowed to go out briefly on Mondays and Fridays of the weeks, It's just like one staying in the prison but i hope by God's grace i will come out from here soon. I don't have any relatives now whom i can go to as all my relatives ran away in the middle of the war.
The only person i have now is Reverend Father Mathew Jude who is the Rev. Minister in charge of the Church built here in the camp by the United Nations, the Reverend has been very nice to me since i came here, but i am not living with him rather i live in the females quarters because the camp here has two quarters one for men the other for women.
The Reverend's tel. number is (00221-765260355), you can as well reach me through this his office phone, if you call just explain to him that you want to speak with Catherine Godwin so that he will send for me at the females quarters in the camp, i am as well using the computer in the Reverend office here to communicate with you.
As a refugee here i don't have any right or privileged to anything be it money or whatever because it is against the law of this country. I want to go back to my studies because i only attended my first year in the university as a medical student before the tragic incident that lead to the death of my beloved parents took place.

Please listen to this, i have my late father's certificate of account and the death certificate here with me, which i will send to you later. This is because when my father was alive he deposited some amount of money in one of the leading banks in Europe which he used my name as the next of kin to the account, the amount in question is $4.7M. (Four Million Seven Hundred Thousand US Dollars). And like i told you i want to invest this money in buying some real estate properties down before i go back to pursue and complete my degree course in the university as a medical student which have always been the good wish of my late parents for me.
So i will like you to help me transfer this money from the bank to your own bank account and from it afterward you can send me some money for me to get my traveling documents and air ticket to come over to meet with you in your country. I promise to give you the 30% of the whole money as per compensation for your help after the transfer, and you will direct me in investing the rest of the money in buying some real estate properties, and in other good business ventures. I have already agreed with the bank that i will get a foreign business partner who will stand for me in receiving the fund in the account due to my refugee status here in Senegal.

I kept this secret to people in the refugee camp here with me, the only person that knows about it is the Reverend father. So in the light of above i will like you to keep it to yourself and don't tell it to anyone for i am afraid of loosing my life and the money if people gets to know about it, always remember that i am giving you all this information due-to the trust i have deposited in you to have come in contact with you in this manner for good and lucrative investment.
I like honest and understanding kind of person, a person of vision and hardworking. However i will like you to call me like i said at least for us to hear each other voices and as i still have a lot to tell you.

I will be looking forward for your positive response and concern to help me out over the transfer so that i can give you my late father's account details and the bank contact information so that you contact the bank immediately for the transfer.

I am attaching my photos for you in this mail, i just hoped you will like them even though i am not all that photogenic.

I await a news from you soonest, until then do have a nice day,
Sincerely yours
Catherine
Note this search result on "reverend" tel. number
click here
Photos - are scammers using yours?
click here
Are you falling for a love scammer?
click here
Never send money by Western Union/Moneygram.
Never give personal information.
Online anyone can claim to be anyone, any age and from anywhere.